Are Surgeries Overused In People With Blocked Arteries?
Bypass surgery and stenting procedures are overused in people who have a blockage in the coronary arteries, a study confirmed. According to a large federal study, drug therapy can be as effective as bypass surgery or stenting procedure in saving the lives of people with this heart disease.
Surgeries should be considered as the last option for treating people affected by this cardiovascular problem, the research that was presented at the American Heart Association's annual meeting last week recommended.
Why Surgery Is Not Needed For People With Blocked Arteries
While presenting their findings at the event, the research team questioned the ongoing treatment provided to people with blocked coronary arteries. Currently, tens of thousands of people affected by this heart problem have been asked to get rid of their blockages as soon as possible through bypass surgery or a stent procedure.
Patients should think wisely before making a decision, David Maron, the study's co-chair and the director of preventive cardiology at Stanford University, said.
"You don't have to rush to the catheterization laboratory or cath lab because, OMG, you will have a heart attack soon or drop dead," Maron said. "If you have had no angina in the last month, there is no benefit to an invasive strategy."
The research recommended bypass surgeries and stenting procedures only for patients with angina, which is intractable chest pain. According to the researchers, patients with severe blockage and chest pain will benefit from surgeries but the subgroups are unlikely to be benefited from it.
The Ischemia Study
For the latest Ischemia trial, the researchers observed a total of 5,179 people with a blockage in the arteries. All the participants were followed for three-and-a-half years. None of them had blockages in their left main coronary artery nor did they experience a heart attack.
Blocked arteries in the patients were discovered through an exercise screening test, which revealed that the blockages were moderate to severe. Most of the participants reported that they experienced chest pain at some point. While one in five patients experienced it at least once a week, one in three did not have chest pain in the month they were enrolled for the study.
All the participants were provided with various drug therapies depending on their conditions. Some of the medical therapies offered to them were aspirin, blood pressure medications, cholesterol-lowering drugs and high doses of statins.
The patients with heart damage were offered medicines to slow the heart rate and the ones who received statins were also given powerful anti-clotting drugs.
Then, the patients were randomly assigned to interventions and medical therapy or medical therapy alone. Three-quarters of the participants who were assigned for interventions received stents while others received bypass surgery.
At the end of the study, the researchers found that a total of 145 people who had bypass or stenting procedures and 144 patients who received drug therapy died during the study period. Meanwhile, 314 patients suffered a heart attack in the drug therapy group and 276 patients in the surgery group.
The study's findings indicate an insignificant difference between the number of people who died after surgeries and medical therapy. The study team also did not find a big difference between the number of individuals who experienced a heart attack after drug therapy or surgeries.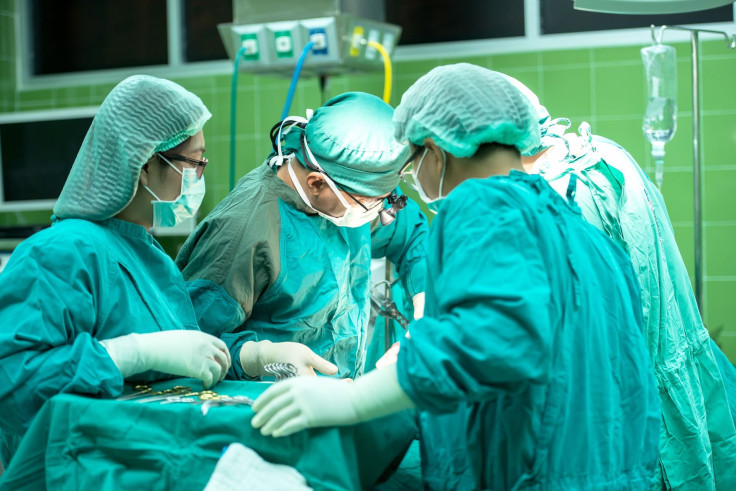 © Copyright IBTimes 2023. All rights reserved.