Arizona Man Shoots And Kills Naked Home Intruder: Police
A homeowner in Arizona shot and killed a naked break-in man Wednesday after the suspect confronted his child.
The incident happened at around 1:45 am EST near Pima and Happy Valley roads, ABC 15 reported, citing Scottsdale police.
The homeowner was working around the property when his pet dog alerted him to some sort of disturbance. He rushed inside to find one of his children being confronted by the naked man, who appeared to threaten the kid with a large piece of wood. The suspect then charged prompting the homeowner to draw his gun and shoot the suspect twice. The suspect was killed on the scene.
The 41-year-old unidentified resident was home with his wife and children at the time of the incident.
Police said the officers responded to a nearby residence about an hour before the incident after someone reported home burglary but could not trace the suspect. Police said the description of the suspect from that incident matched that of the slain man.
Police didn't release the identity of the intruder. No arrests have been made thus far and the case remains under investigation.
In February, a homeowner in Oklahoma fatally shot a home intruder in self-defense. The unidentified homeowner drew his rifle and killed Brandon Sharp, 36, when he broke into his property and made threats about killing everyone inside. The homeowner, along with other residents, fled the scene after the shooting and alerted the police. Sharp was pronounced dead on the scene. The homeowner said Sharp wasn't previously known to him.
In January, a Mississippi home invasion suspect was shot dead by a homeowner in broad daylight after the former attempted to rob his house. The homeowner turned himself to the Pascagoula Police shortly before noon, saying he gunned down an armed man who was trying to invade his home. The suspect was pronounced dead at the scene.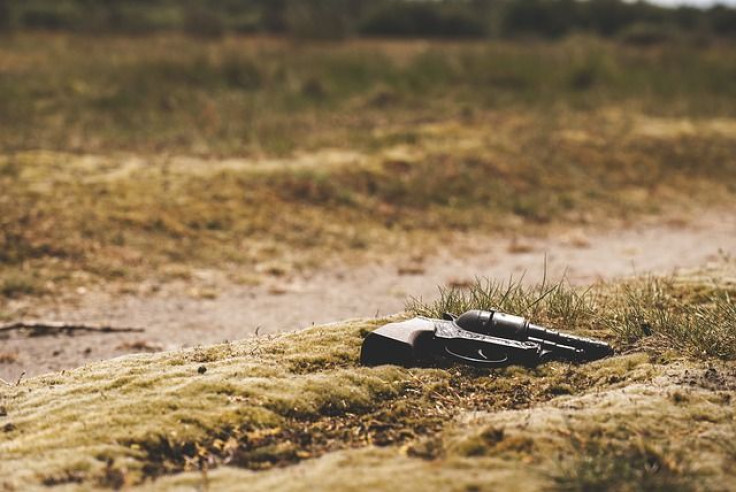 © Copyright IBTimes 2023. All rights reserved.