Arizona Murder-Suicide: 11-Year-Old Kills Grandmother Over Cleaning Room
An 11-year-old from Arizona shot and killed his grandmother before taking his own life after he was told to clean his room, Maricopa County Sheriff's Office (MCSO) said.
Yvonne Woodard, 65, died after her grandson approached her from behind the couch in the living room Saturday, where she was sitting and watching television with her husband, and shot her in the head, ABC15 reported.
Doyle Hebert, the victim's husband, then chased after his grandson before coming back to tend to his dying wife. After a short while he heard a second gunshot and turned to see his grandson take a few steps before falling to the ground.
The boy, whose name has not been revealed, was living with his grandparents at their residence in Litchfield Park in Maricopa County, about 20 miles outside of Phoenix. The grandparents had full custody of the boy.
According to Sgt. Joaquin Enriquez of the MCSO, the boy's grandparents had repeatedly asked him to clean his room all through the day but "he was being stubborn about it." Investigation into the incident is ongoing.
"In the preliminary stages of this investigation there had been no previous signs that the grandson might harm someone or himself and there was no cause for concern prior to this event," MCSO said in a news release.
Just after 5 p.m. local time (7 p.m. EDT) Saturday, Hebert called 911 and said that his grandson had killed his wife before turning the gun on himself. The firearm belonged to Hebert.
The neighbors in the area offered their condolences on the incident.
"We stood outside and we prayed," neighbor Danny Dillon said, AZ Family reported. "It's just hard. You can't get your mind around it, you just can't. You have that neighborly connection but your heart just wishes that you had more and you could've done more, you could've seen something or said something."
Another neighbor, Walter Venerable, said: "Nice family. I knew the kid. I mean, he would ride his bicycle around, play around the neighborhood. It really hasn't set in just yet… I mean this is a nice neighborhood. It's just a tragic, tragic thing."
The incident came days after a 15-year-old boy strangling his mother to death in Florida over an argument over his grades made headlines. On Thursday, Gregory Logan Ramos, strangled his 46-year-old mother Gail Cleavenger twice till she died and proceeded to bury her underneath a fire pit at a nearby church.
Ramos, who has since been charged with murder, got violent after his mother called his father, who was on a business trip to Seattle, to inform him of their son getting a "D" grade at school.
"Mom was furious at him. Mom called Dad who was in Seattle, Washington. There was a conversation, and then shortly after that conversation mom went to bed. And then [Gregory] entered the room and strangled his mother to death," Sheriff Mike Chitwood said, Patch reported.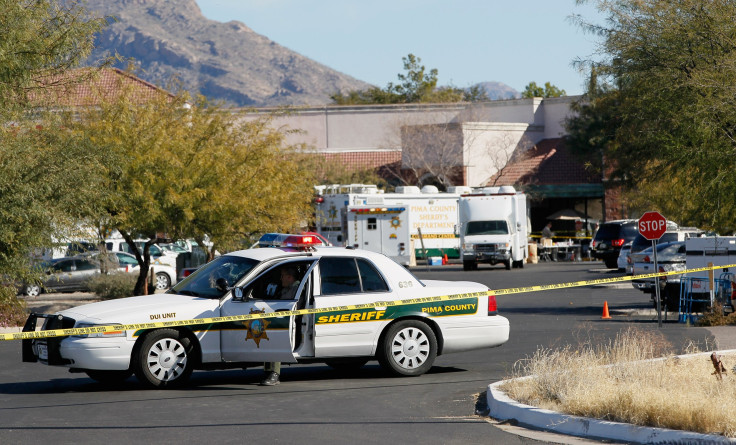 © Copyright IBTimes 2023. All rights reserved.
FOLLOW MORE IBT NEWS ON THE BELOW CHANNELS