Arizona Shooting: Three Wounded, Alleged Shooter In Custody After Shooting At Reopened Shopping Center
KEY POINTS
Three people were wounded in a shooting at the Westgate Entertainment District in Glendale, Arizona, with one victim in critical condition at a local hospital
Police found and arrested the alleged shooter in one of the district's parking lots after he had stopped shooting
The alleged shooter posted a video to Snapchat identifying himself and with multiple guns and beer cans visible in the background
Three people were hospitalized Thursday from gunshot wounds while the alleged suspect in the shooting at an Arizona shopping center was in police custody. It was also reported that the alleged shooter posted videos on Snapchat before carrying out the attack.
The shooting unfolded at the Westgate Entertainment District in Glendale around 7:30 p.m. Wednesday. Police were called after a shooter allegedly armed with an AR-15 started firing indiscriminately at people inside the recently reopened shopping space. By the time police arrived, the shooting had stopped and the alleged shooter was found in one of the district's parking lots.
"We were able to locate that suspect in the Westgate area, our officers challenged that suspect and were able to safely take that person into custody," Officer Tiffany Ngalula told reporters.
One of the victims is reportedly in critical condition while the other two are recovering from non-life-threatening wounds.
A Snapchat video was discovered that was recorded shortly before the shooting where the alleged shooter identifies himself as Armando Hernandez, 20.
"Hello, my name is Armando Junior Hernandez and I'm gonna be the shooter of Westgate 2020," the alleged shooter says in the video with beer cans and guns visible in the background. "Let's get this done."
The video has since been taken down and Glendale police have not announced the suspect's identity.
However, Hernandez's mother, whose name has not been released, said that her son was responsible for the shooting. She told Phoenix NBC-affiliate KPNX Hernandez was originally from Peoria, Arizona, and previously attended Raymond Kellis High School.
A former classmate from Raymond Kellis, whose name was not released, also told KPNX Hernandez was the shooter.
In the wake of the shooting, Gov. Doug Ducey issued a public statement addressing the incident.
"First and foremost, our hearts and prayers are with the individuals and families impacted tonight, as well as the first responders and police officers who are on the scene," Ducey said. "As we learn additional details, the state is here to continue to offer its full support to the victims and to the community."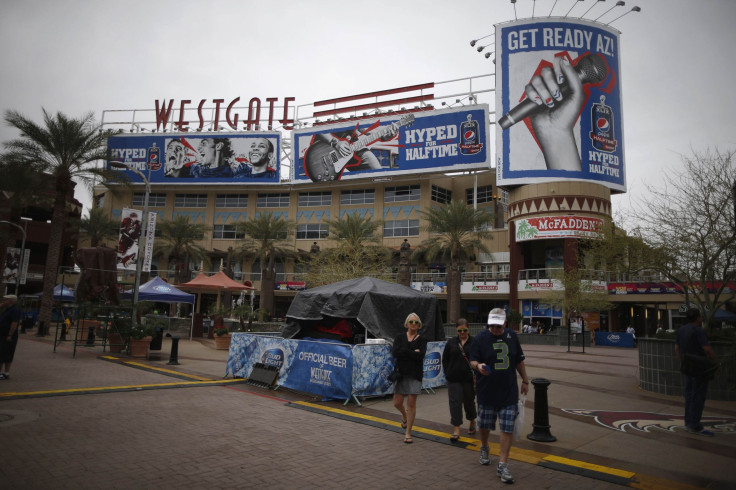 © Copyright IBTimes 2023. All rights reserved.
FOLLOW MORE IBT NEWS ON THE BELOW CHANNELS