Arizona Wildfires: Nearly 200,000 Acres Burned As Crews Struggle To Contain Four Fires
KEY POINTS
The Bush fire in Arizona's Tonto National Forest burned through over 100,000 acres in less than a week
Evacuation orders have been issued for neighboring Maricopa and Gila counties, both of which are projected to be in the fire's path
Crews are also working to contain the Bighorn, Mangum and Bringham wildfires, which have burned through 85,000 acres
A wildfire in Arizona encompassed 100,000 acres on Thursday as emergency crews continued to evacuate communities in its path while trying to keep the fire contained. It's the fourth wildfire with which emergency crews have been forced to contend in the last two weeks.
The Arizona Department of Forestry and Fire Management said the Bush Fire in Tonto National Forest had consumed 104,379 acres of land. Around 500 firefighters were deployed to try and contain the fire, burning out brush to create a fire break. However, crews had only managed to contain around 5% of the blaze by Thursday.
An evacuation order was issued for nearby Maricopa County, with several communities projected to be in the fire's path. Neighboring Gila County also began evacuation efforts on Tuesday.
This latest fire began on Saturday with a car fire in the Tonto forest. Dry weather, strong winds, and canyons for the blaze to funnel through allowed the fire to spread.
"It's kind of like a chimney, the way the wind goes up the canyons," fire management spokesperson Dee Hines told reporters. "Between the terrain and the wind, it's been a really challenging fire."
In addition to the Bush fire, three other wildfires have burned through 85,000 acres. The Bighorn, Mangum and Bringham fires have all been burning for more than a week, spreading the state's fire crews thin.
Bighorn and Bringham were both reportedly caused by lightning strikes while officials have not identified the cause of the Mangum fire. Like the Bush fire, strong winds across the state have helped the fires spread and forced officials to evacuate communities in the fires' paths.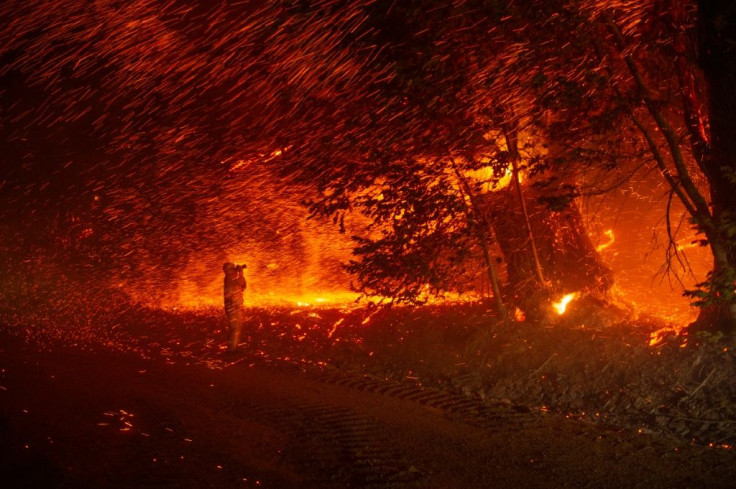 © Copyright IBTimes 2023. All rights reserved.
FOLLOW MORE IBT NEWS ON THE BELOW CHANNELS