Armed Forces Day History And Traditions: 7 Interesting Facts About The Day Honoring American Troops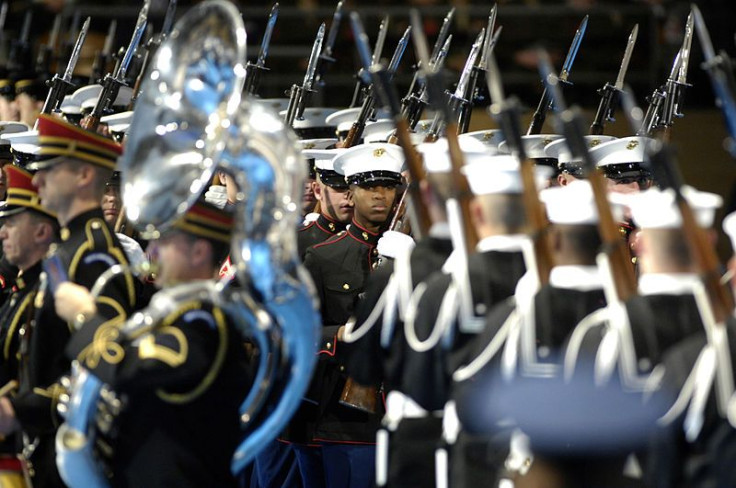 Armed Forces Day is a time to reflect on the sacrifices made by U.S. service members, who often put their lives on the line to ensure America's longevity. Events are expected to take place on Saturday across the country and will include parades, banquets and ceremonies aimed at honoring the men and women of the U.S. Armed Forces.
The history of Armed Forces Day goes back 65 years. Many of the traditions, like flying the American flag outside homes, have endured. Here are seven facts about Armed Forces Day.
1. The first Armed Forces Day was in 1950. The day was created following President Harry Truman's signing the National Security Act, which consolidated all four branches of the military under the Secretary of Defense, in July 1947.
2. Every Armed Forces Day has a theme. Past themes have included "Freedom," "Guardians of Peace" and "Representatives of the World's Mightiest Democracy."
3. During the first Armed Forces Day, B-36 bombers flew over the capitals of every U.S. state. The strategic bomber had the longest wingspan of any combat aircraft ever built. It was also the first aircraft capable of transporting a U.S. nuclear weapon.
4. Air, land and sea exercises take place at various locations across the country. The exercises allow the military to show off its latest equipment.
5. The U.S. Department of Defense is America's largest employer. More than three million people work for the federal defense agency. To keep pace with demand, the agency must recruit approximately 165,000 people every year.
6. The military's first women service members were enlisted during World War I. Women's first non-nurse role in the Armed Forces was in 1917, however they were only able to serve during times of war. Women weren't given permanent service positions until 1948, according to History. Women make up about 16 percent of the U.S. Army today, but are still excluded from ground-combat units.
7. The U.S. has formally declared war 11 times. However, America has intervened in hundreds of conflicts abroad. The first official declaration of war was in 1812 when Congress approved war with Great Britain.
© Copyright IBTimes 2023. All rights reserved.
FOLLOW MORE IBT NEWS ON THE BELOW CHANNELS