'The Arrangement' Season 2, Episode 8 Spoilers: Megan Meets Julie Woolth [VIDEOS]
Megan and Shaun go out of town as part of their secret mission to take down IHM in tonight's episode of "The Arrangement."
According to the synopsis for Season 2, episode 8 of the E! series, Megan (Christine Evangelista) and Shaun (Carra Patterson) head out of town under the guise of a bachelorette party weekend to investigate a lead that could expose Terence's (Michael Vartan) misdeeds.
In the trailer for the installment, Shaun tells Megan that she has finally located Julie Woolth. "I found her up the coast about four hours," Shaun says of the former IHM member that suddenly went into hiding.
"That will work," Megan replies.
"Work for what?" Shaun asks.
"The bachelor party you're gonna throw me," answers the soon-to-be Mrs. West.
In a sneak peek from the episode, Megan comes face to face with Julie. But instead of saying bad things about IHM, Julie expresses gratefulness for her time at the Institute "I will always credit IHM for saving my life," she says.
"But it was a good experience for you?" Megan asks.
Julie nods and reveals that she made "some great friends" during her stay at IHM.
When Megan fails to convince Julie to talk against the Institute, Zack (Kyle Toy) tells Kyle's (Josh Henderson) fiancée over the phone to exert more effort.
"It's done if you don't try," Zack tells Megan in another sneak peek. "I know you're worried but you have to go back and get Julie to talk to you."
As Zack continues to talk to Megan, Kyle suddenly shows up and catches him. "Dad, I'm gonna go. I'll call you back," Zack blurts out as soon as he notices Kyle's presence. "Sorry, it's my dad. His physical therapist keeps flaking on him. So what's up?"
"Who's Julie?" Kyle asks. When Zack insists that Julie is his dad's physical therapist, the movie star points out that his assistant was acting suspicious.
"You hung up as soon as you saw me," Kyle says. "And you're using a burner phone."
When Zack tries to make his way out, Kyle orders him to hand his burner phone to him.
Apparently, things don't end well with Zach, as he's seen being interrogated by Kyle and Terence at the end of the trailer.
Elsewhere in the episode, Kyle has a chance run-in with someone from his past, which sends him to questioning his ability to find happiness. As revealed in another sneak peek from the episode, that someone is none other than Detective Gaffey (Tracy Waterhouse), the police officer Kyle had a sex deal with last season.
"The Arrangement" Season 2, episode 8, titled "Paso Robles," airs on Sunday, April 29 at 9 p.m. EDT on E!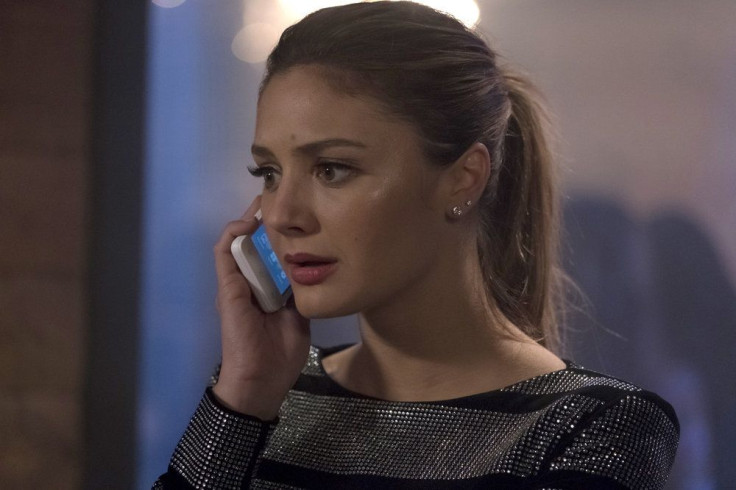 © Copyright IBTimes 2023. All rights reserved.
FOLLOW MORE IBT NEWS ON THE BELOW CHANNELS