'Arrested Development' Season Four May 4 Release Date And Episode Titles Announced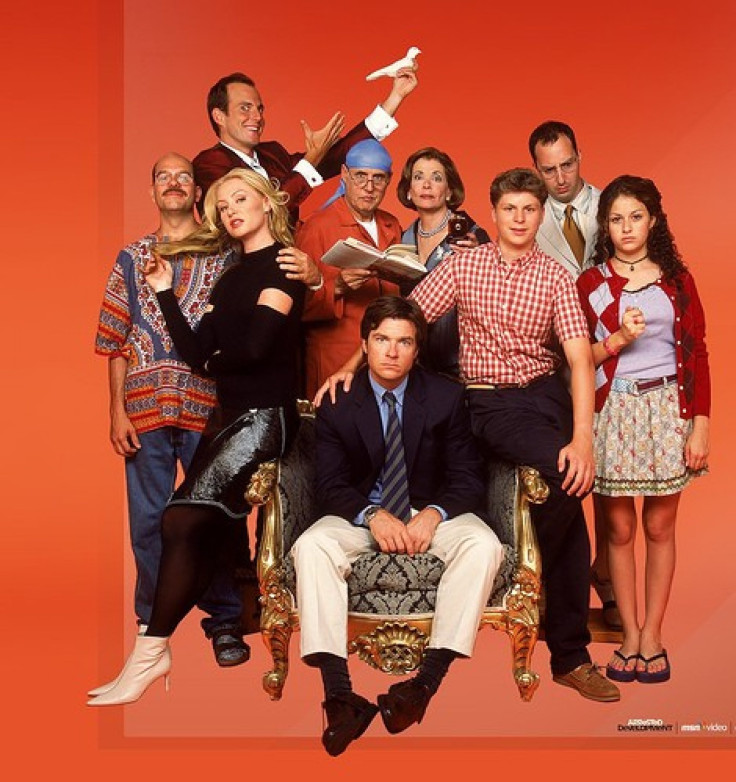 The long-awaited season four of "Arrested Development" is approaching, and now fans of the cult sitcom have a clear release date to look forward to. Remember to leave a note that the whole season will be available streaming on Netflix on May 4.
According to ONTD, a Fox publicity site posted the episode list and release date for all 14 episodes, but it has since been taken down. The blog screen capped the image and published it.
Below is the full list of episode titles for the fourth season of "Arrested Development":
Michael 1
Michael 2
George Sr. 1
George Sr. 2
Lindsay 1
Lindsay 2
Tobias
Gob
Maeby
Lucille
Buster
George Michael 1
George Michael 2
Gob 2
As fans have known for some time, each episode will focus on a specific character, explaining what their life has been like since the show's cancellation in February 2006. The eponymous titles make it simple for fans to pick and choose which episodes to jump to if they're looking to catch up with a specific character.
The show was originally slated for a 10-episode season, but the order was extended when series creator Mitch Hurwitz ended up with extra material. Hurwitz convinced Netflix executives to let the returning series run for another four episodes.
The May 4 release will come as a relief to fans who feared that the extension would result in the episodes being pushed back. Filming was set to end last November, and with a cast featuring Jason Bateman, Portia de Rossi, Michael Cera, David Cross, Will Arnett, Alia Shawkat, Tony Hale, Jeffrey Tambor and Jessica Walter on screen and Ron Howard will be narrating, scheduling conflicts seemed likely.
"We are thrilled with the direction of the show, with the footage we have seen and with the relationship between Mitch, Imagine, 20th and Netflix," a Netflix spokeswoman said according to Deadline. "At this time, we are not confirming or announcing the final episode count but we are sure fans will be thrilled when we do."
© Copyright IBTimes 2023. All rights reserved.