Arrested Virginia Tech Student Tried Buying 5000 Rounds Of Assault Rifle Ammunition
Virginia Tech police arrested a freshman at the university Monday, who they claimed illegally had an "assault rifle" and tried to buy 5,000 rounds of ammunition.
Yunsong Zhao, 19, was charged with one count of possession or transportation of an assault firearm while not being a U.S. citizen or while not being lawfully admitted for permanent residence to the U.S, according to his arrest warrant. The charge is a Class 6 felony.
Court documents stated that Zhao had an assault rifle and attempted to buy 5,000 rounds of ammunition. The documents also stated that his family stayed in China and that he had been in Virginia Tech, located in Blacksburg, Virginia, for six months.
"On Tuesday, Virginia Tech received many calls from concerned community members following media reports of an arrest made Monday by Virginia Tech Police involving a student on a weapons charge," Virginia Tech University said in a statement Tuesday.
"The arrest followed an investigation that spanned several weeks, and the suspect is now in custody. At no time during this investigation did police believe there was any threat to our community, nor is there one now," the statement added.
In a statement Monday, Virginia Tech Police Department Chief Kevin Foust said that the police were able to obtain an arrest warrant for a student and it was made without incident. The university had then identified the person arrested as Zhao.
Police first announced Zhao's arrest Monday after responding to unsubstantiated rumors about a student at the university who had been stockpiling weapons on the campus.
"I want to personally thank each and every one of you for assisting us here in our efforts to keep all Hokies safe," Foust said in a statement posted to Facebook.
Zhao is being held at the Montgomery County Jail without bail, NBC affiliate WSLS reported.
A university spokesperson also confirmed that Zhao was no longer a student at the university.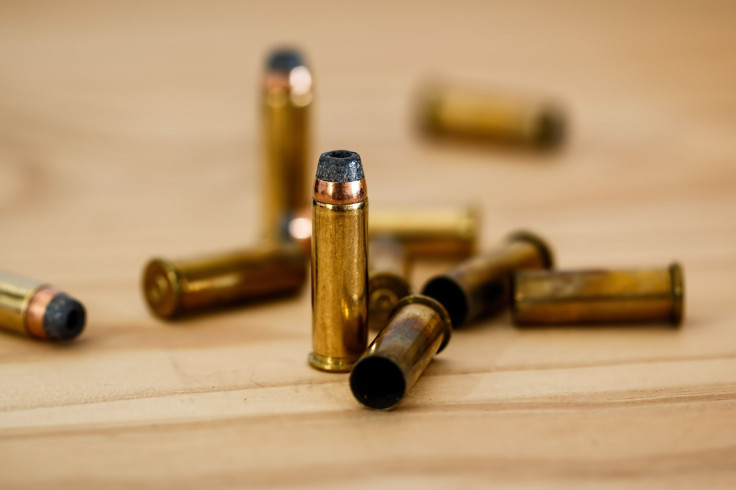 In an emailed statement to NBC News on Tuesday night, Zhao's attorney, Jason Wolfrey, said a bond hearing for his client was scheduled to be held Thursday afternoon.
"During that hearing, I anticipate evidence will be presented demonstrating that the fears associated with this case have been significantly over sensationalized and there was never any threat to the community," Wolfrey said.
An arrest report also stated that Zhao had researched for a bulletproof vest and had "bought a former police vehicle that still bears some police markings and outfitted it with the special bumper."
Virginia Tech confirmed that they had not issued any kind of alert following Zhao's arrest.
"Right now, there is no threat to our community. And because there was no threat, a VT Alert was not sent Monday," the university said in its statement Tuesday.
Freshman Alvaro Barros, who attended summer classes with Zhao, told WDBJ, a CBS affiliate in Roanoke, Virginia, that he was "shocked" to learn about Zhao. Barros said Zhao "seemed liked a normal guy" and was "trying to blend in."
In April 2007, a Virginia Tech undergraduate student shot and killed 32 people and wounded 17 others on campus. The gunman, Seung-Hui Cho, died from a self-inflicted gunshot wound.
© Copyright IBTimes 2023. All rights reserved.
FOLLOW MORE IBT NEWS ON THE BELOW CHANNELS