'Arrow' Season 3 Spoilers: Diggle And Lyla Invite Fans To Wedding; Suicide Squad To Crash Party In Episode 17 [VIDEO]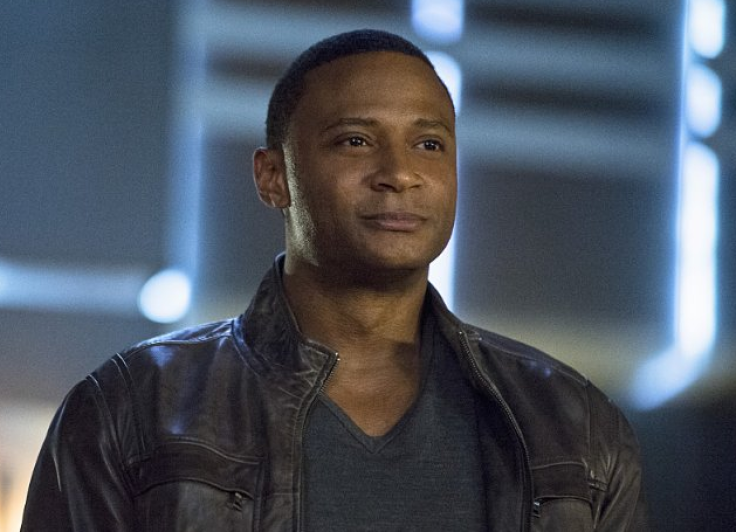 Light moments are few and far between on "Arrow." The CW series makes its bones being dark and brooding as it follows its vigilante hero (Stephen Amell) and Team Arrow on their quest to protect Starling city. However, there is nothing dark and brooding about a new piece of promo artwork for Wednesday's episode 17. In fact, it is a wedding invitation!
John Diggle (David Ramsey) and Lyla Michaels (Audrey Marie Anderson) will tie the knot in the new episode and the invitation welcomes fans to join them for the ceremony – in front of their television sets, of course. The promo poster shows the happy couple smiling in their wedding garb holding their baby daughter Sara. The invitation lists the time and date of the episode.
See the "Arrow" wedding invitation in the tweet from executive producer Marc Guggenheim below:
However, while the couple may be smiling in the photo, they will not have too much time to enjoy their wedding night. David Ramsey recently spoke to Entertainment Tonight where, in addition to spilling some wedding details – Oliver will be the best man, Felicity will catch the bouquet – the actor warned that there will be some trouble after the ceremony. Apparently, the "Suicide Squad" will be making their return to crash the party.
"The wedding and Suicide Squad in the same episode – it can't be too much of a honeymoon, I'll give you that!" Ramsey told Entertainment Tonight.
Watch the promo for episode 17 below:
Will the Suicide Squad ruin the big "Arrow" wedding? Fans will have to wait to find out. Episode 17 of "Arrow" airs Wednesday at 8 p.m. EDT on the CW.
Are you excited for the "Arrow" wedding? Tweet your thoughts to @Ja9GarofaloTV.
© Copyright IBTimes 2023. All rights reserved.