'Arrow' Season 5 Spoilers: Will Malcolm Merlyn Die In The Finale? Producer Teases Pivotal Role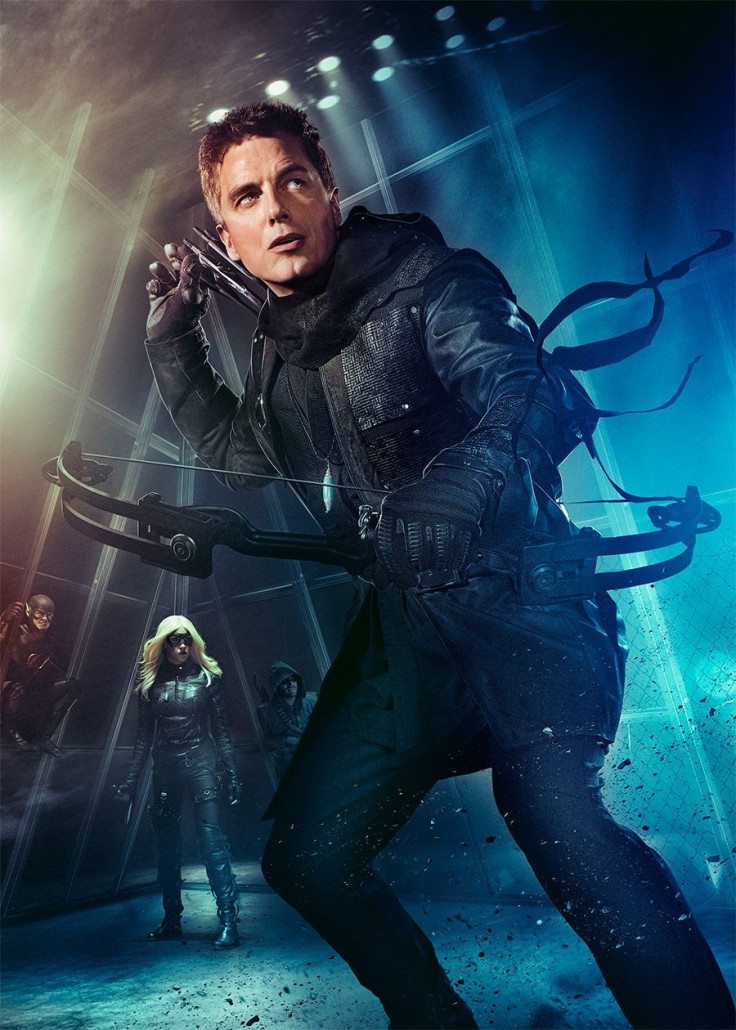 The "Arrow" Season 5 finale is just around the corner and Executive Producer Wendy Mericle teases one particular character is going to play a huge part. Malcolm Merlyn, played by John Barrowman, has a pivotal role in not only the finale episode, but will have a powerful influence on Oliver's mindset and legacy heading into Season 6.
"He's going to be a huge factor leading up to the finale," Mericle told CBR. "This season is all about legacy, and when Malcolm comes into the story, it's really rooted as much by necessity from Oliver's point of view as it is about what Malcolm means to him and what Malcolm means to Thea."
Malcolm Merlyn starred on "Legends of Tomorrow" in a villainous role throughout the year as member of Legion of Doom, which combined the evils of Reverse-Flash, Damien Darhk and Captain Cold. However, the Legends ultimately brought him back to a timeline where he never joined the Legion of Doom.
Before Malcolm Merlyn headed over to "Legends ," he left Star City after the events of Damien Darhk's rampage in Season 4. He partnered with Darhk, which ultimately lead to the Black Canary's death and put Oliver's son, William, in danger.
It's no coincidence the flashbacks to Russia in the last few episodes also revealed Malcolm Merlyn has a strong relationship with Kovar, Oliver's archnemesis. Unbeknownst to Oliver, Merlyn was doing business with Kovar. After Oliver tortured Kovar and nearly killed him, Malcolm helped Kovar survive and said, "Whoever did this, I would not want to be him."
This foreshadowing may explain how Merlyn had so much dirt on Ollie early on; he already knew Oliver was the Green Arrow before he was rescued on the island and went back to Star City. This knowledge of Oliver's past in Russia suggests Merlyn will play a pivotal role in unraveling the mystery of how Kovar ties into the post-flashback arc.
"It's a great story," Mericle revealed, "because it's going to have a lot of action but it's also going to have this kind of emotional undercurrent that is going to lead to a really big, huge series moment for him. I think it's a great story to tell, and it's great stuff for John [Barrowman] to play."
John Barrowman's large role in Season 1 and drawn-out presence on "Arrow" makes perfect sense, especially if his role in the flashbacks synching up to present day is as important as Mericle suggests. However, Mericle's mention of a "big moment for him" makes you wonder whether this season will be his last.
Merlyn has always had a tumultuous relationship with Thea and Team Arrow. Even though he's been a friend at times and a foe at others, Merlyn has always had way more in common with Oliver than with his real son, Tommy. His death could be what Oliver and Thea need to finally move on and leave their baggage and demons behind.
Not to mention Merlyn should be dead already. Considering Oliver nearly killed Merlyn himself last season, the character's luck is running out. Series stars and producers have teased multiple deaths in the finale episode. Will one of those deaths be Merlyn? Let us know what you think in the comments.
© Copyright IBTimes 2023. All rights reserved.