'Arrow' Season 7 Spoilers: Oliver And Felicity Have Big Challenges Ahead
The CW's "Arrow" Season 7 will pick up with Oliver in prison, and he won't be the only one suffering. The Green Arrow's imprisonment will be particularly difficult on his wife, Felicity. It seems it isn't just the separation that's causing drama, though.
Beth Schwartz, who has taken over as showrunner this year, revealed that Felicity (Emily Bett Rickards) will have some trouble with everyone in the world knowing all of Oliver's (Stephen Amell) secrets. "What I found most interesting about what they're going through this season is that having your husband in prison is really challenging on its own," the executive producer told TVLine. "But the fact that your husband is the Green Arrow, and everyone knows your husband is the Green Arrow, is a second challenge that couple will have."
New "Arrow" Season 7 photos show that Felicity has dyed her hair pink, which could be a nod to her days as a hacktivist. Viewers know that the computer genius went through a goth phase in college, but it might also be a way to disguise herself (though hot pink isn't exactly incognito). Oliver's enemies who aren't behind bars with him now know that she's the person he loves. It looks like they might start to target her.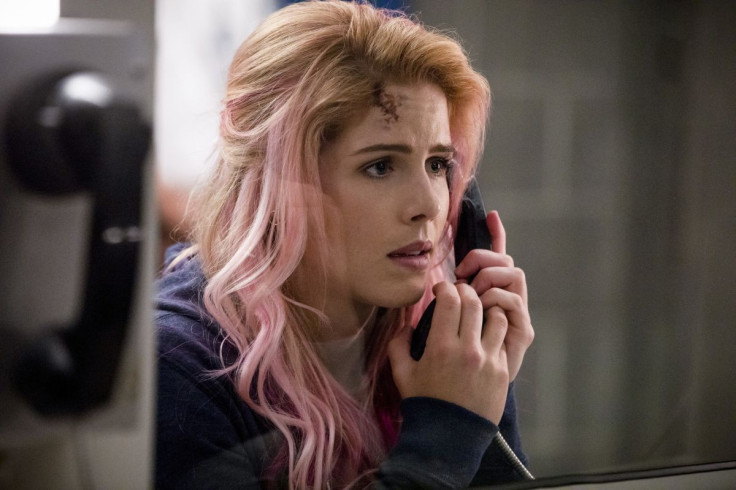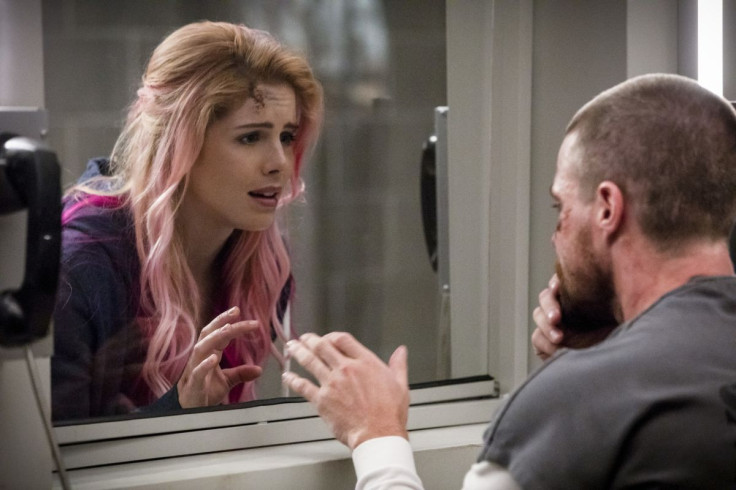 The premiere pictures also show Felicity talking to Oliver through the glass at the prison, and it looks like someone roughed her up. The Green Arrow's wife has some bruising on her forehead, hinting that Felicity found herself in some trouble. A trailer indicates that the photos may have been taken during rehearsals, before all Bett Rickards' makeup was on. A promo video makes the injuries look much worse.
A trailer for all the Arrowverse shows reveals that Felicity has cut up knuckles, a swollen eye and much more bruising. She will tell Oliver that she has to "fight back" during their conversation (around the 15-second mark).
Earlier this summer, Bett Rickards and Amell both made it clear that Oliver and Felicity aren't getting a traditional happily ever after on "Arrow" Season 7. "No baby, no honeymoon," Amell told Extra in July.
Bett Rickards, meanwhile, explained that she didn't want to see Felicity getting pregnant right now. "I don't know if I would be interested in exploring that storyline right now with Felicity," the actress told TV Guide. "I feel like she deserves a little something more than that, and I don't want that to be taken the wrong way. I'd just be interested in seeing her, I don't know, like, deal with a villain face-to-face for a consistent number of episodes?"
"Arrow" Season 7 premieres Monday, Oct. 15 at 8 p.m. EDT on The CW.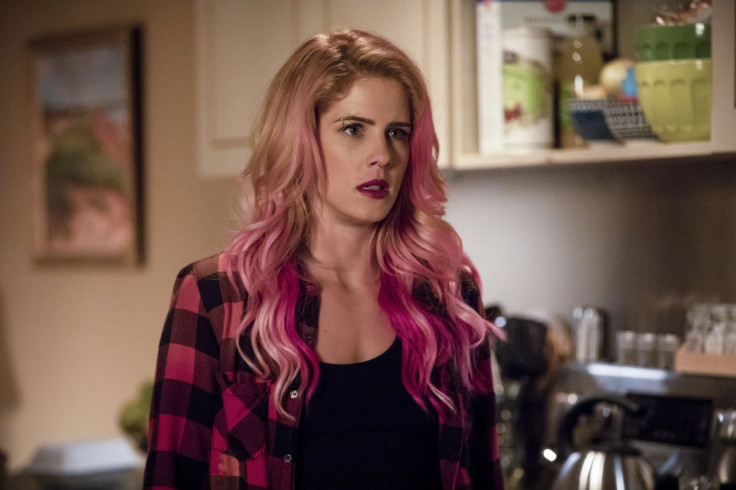 © Copyright IBTimes 2023. All rights reserved.