Arrowverse Crossover Spoilers: 'Legends Of Tomorrow' Characters Will Make The Audience Cry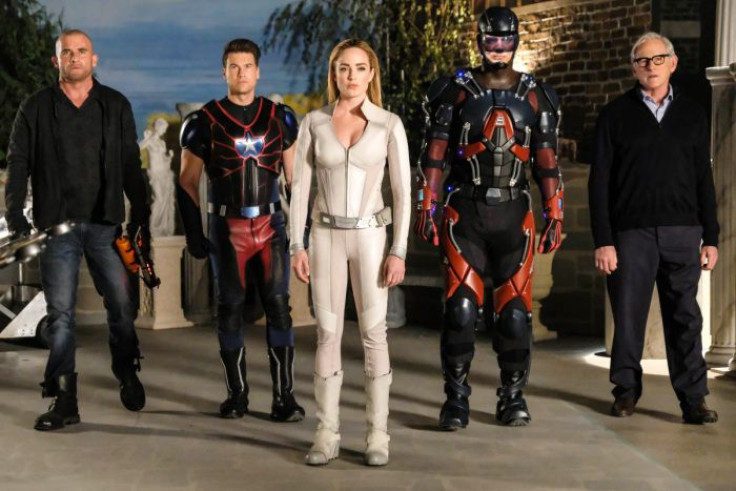 The Legends will be bringing the waterworks in this year's crossover between "Arrow," "The Flash," "Supergirl" and "Legends of Tomorrow."
In a recent interview with The Hollywood Reporter, "Legends of Tomorrow" executive producer Phil Klemmer revealed that the Waverider crew will make the viewers cry in the highly anticipated crossover, titled "Crisis on Earth-X."
"You'll be most surprised that 'Legends' is capable of making our audience cry," Klemmer told the news outlet. "I thought last season really leaned into the comedy and that Season 3 we tripled down on that. There's some ludicrous moments. Things get bananas, and yet in this crossover, we have this thing that happens that will honestly move you to tears."
While Klemmer didn't reveal any plot details, the exec producer said that the emotional moments of the Legends characters in the crossover show how great the "Legends" cast is. "[It is] a testament to our actors that they can do this comedic, super rompy fun show that also has moments of genuine emotion," Klemmer said.
The heightened emotional component for this year's crossover is not that surprising, as "Arrow and "Legends of Tomorrow" executive producer Marc Guggenheim told Entertainment Weekly last June that they were planning to increase the emotional stakes and the emotional payoffs in this year's crossover to outdo last year's "Invasion!"
"Every year we feel the pressure [to top ourselves]," Guggenheim said. "I feel like each crossover has topped the previous one. [But] topping last year's, that's a high bar. … What do you do that's bigger than aliens? We've got some very, very exciting ideas…. Very early on in the process of doing last year's crossover, Greg [Berlanti] said there's probably no way to get bigger than aliens, so the best way to make the [next] crossover especially epic is if you can't increase the bombast, increase the emotional stakes and the emotional payoffs, so that's a very oblique comment on where our heads are at for this season."
According to the synopsis for the crossover, Barry (Grant Gusin) and Iris' (Candice Patton) wedding brings the gang together, but things go awry when villains from Earth-X crash the ceremony. The Flash (Gustin ), Green Arrow (Stephen Amell), Supergirl (Melissa Benoist), and White Canary (Caitly Lotz) then band together and lead their respective teams into battle to take on their most formidable villains yet.
"Crisis on Earth-X" will air across two nights. It begins with "Supergirl" and "Arrow" on Monday, Nov. 27 at 8 p.m. EST, and ends with "The Flash" and "Legends of Tomorrow" on Tuesday, Nov. 28 at 8 p.m. on The CW.
© Copyright IBTimes 2023. All rights reserved.