'Legends Of Tomorrow' Season 3 Spoilers: EPs Tease No-Time-Period Episode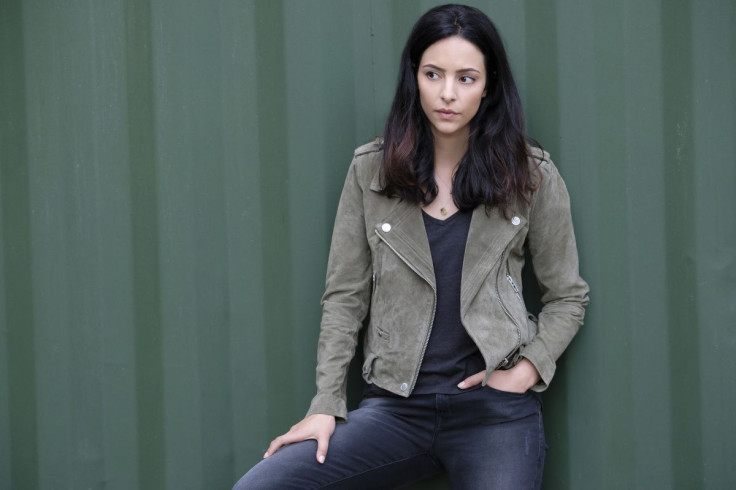 Fans will see a no-time-period episode in Season 3 of "Legends of Tomorrow."
In a recent interview with Entertainment Weekly, executive producer Phil Klemmer revealed that they allotted a lot of money to this year's crossover that they ended up producing a no-time-period episode. "We blow through our production money and then some with our crossover, so there's the infamous bottle [episode], which always turns out to be great," Klemmer said. "It's also driven by, 'How can we do it all on our standing sets for as cheaply as possible?'"
While plot details about the episode are being kept under wraps, fellow executive producer Marc Guggenheim said that the installment is similar to "Star Trek: The Next Generation's" "Cause and Effect" hour. "It's our Groundhog Day episode, but [Tala Ashe's Zari] is at the center of it," Guggenheim said.
It seems that the no-time-period installment is the same episode in which Gideon (Amy Pemberton) is set to appear in her human form for the second time. Pemberton, who also voices the Waverider's A.I., recently revealed that the episode will see most of the Legends "kind of frozen," leading her character to interact with Zari. "This whole thing is very much about Zari and her learning her place within the team," Pemberton said (via ComicBook.com). "Gideon has manifested herself to help her figure out where she fits in with the team."
As fans know, Gideon first appeared in the flesh in Season 2, episode 13. In the episode, the Legends brought Rip (Arthur Darvill) back to the Waverider after his mind was altered by the Legion of Doom. But upon boarding the ship, Rip used an override code to trigger a self-destruct on the ship through Gideon. After crashing, Gideon and Mick (Dominic Purcell) suggested going into Rip's mind in order to bring his old self back.
Sara (Caity Lotz) and Jax (Franz Drameh) entered Rip's mind and met Gideon in her human form inside. Gideon helped the pair find Rip, and when they did, Gideon made Rip remember who he really is. But before Rip could go back to the physical world, the two shared an unforgettable kiss. Rip later apologized for overriding Gideon. She then told Rip that she remembered the kiss and that it was nice.
"Legends of Tomorrow" Season 3 airs Tuesdays 9 p.m. EST on The CW.
© Copyright IBTimes 2022. All rights reserved.
FOLLOW MORE IBT NEWS ON THE BELOW CHANNELS