Arsenal Transfer News: Draxler, Cech Among 4 Players Linked In Latest Speculation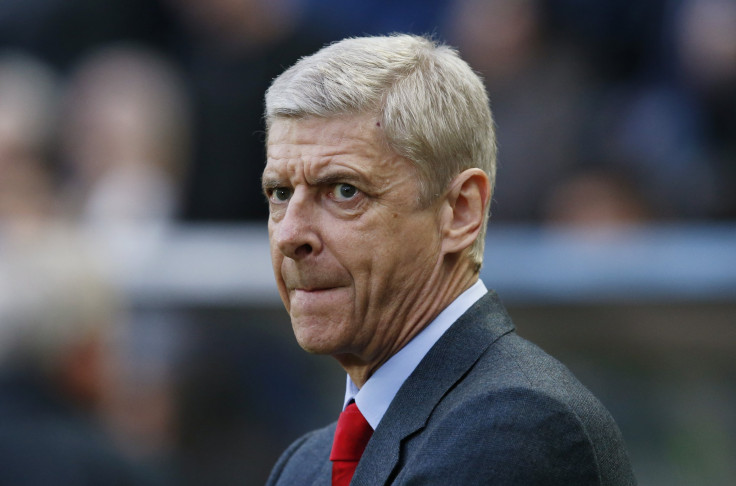 Arsène Wenger insists he won't rush into adding signings to his Arsenal squad ahead of this summer's transfer window. Manchester United already concluded the first big capture of the summer when completing a deal for Dutch starlet Memphis Depay on Thursday. Arsenal have often been criticized in the past for their inability to get deals done early, leading to troubled starts to the season. Wenger, though, insists the right signings are more important than early ones.
"What you want to do more than early is do it right and make right decisions," he said in his press conference ahead of Arsenal's match with Swansea on Monday. "Sometimes the opportunity comes up early. Last year we signed [Alexis] Sanchez in the middle of the transfer window. You have to always be on alert and do the business, fix your target and do it when it's possible. But you're not the only one who can decide that."
While hopes of a Premier League title have vanished for another season, Arsenal remain on course to finish runner-up and secure their best finish in a decade. And Wenger doesn't believe his Arsenal squad needs major surgery.
"I don't think it's the numbers we need, we have a squad of top quality and if we can strengthen our squad of course we'll do it," he said. "Let's focus on doing well together until the end of the season and then focus on who can reinforce our squad."
One of the players Arsenal have been linked with most keenly is Southampton holding midfielder Morgan Schneiderlin. The France international was close to a move to Tottenham last summer before Southampton dug their heels in. But he has made it clear in recent months that he wants to play in the Champions League, and Arsenal are believed to be interested in making that happen. Southampton manager Ronald Koeman, though, has stated that he doesn't think Schneiderlin will be on the move in the next transfer window.
"I don't think so," he said, reports Sky Sports. "He has a contract with the club and nobody has made a serious bid for the player. "Ok it's all about the rumors but I can't listen to all the rumors because then I will be crazy. He's a good player and more players of Southampton are linked or will be linked with other clubs."
Arsenal are thought to have another option for the deep-lying midfield role. Ilkay Gundogan looks set to depart Borussia Dortmund this summer having made it clear he won't be extending his deal with the Bundesliga club beyond 2016. And, while Manchester United continue to appear in prime position to secure his signature, German tabloid Bild has claimed that Arsenal, along with Manchester City, are also weighing up a transfer.
While Wenger has recently dismissed the suggestion that he requires an upgrade in the goalkeeping position, rumors of a transfer for Chelsea's Petr Cech continue. The 32-year-old has lost his place this season at Stamford Bridge to Thibaut Courtois and it is widely expected he will move on this summer. While not confirming he would leave, Cech has made it clear he is not prepared to accept another campaign as a backup.
"I feel that every game I played I played on the level I was required to be, so it was very positive for me and it gave me the reassurance that I'm ready to play and I want to play," he said, according to the Daily Mirror. "So let's see what's going to happen at the end of the season and what's going to be the plan at the end of the season. I have no plans yet and as soon as the season is over, I'll look to the future and just see what I want to decide. I feel that I'm fit and ready to play and I don't want to lose time on the bench."
At the sensationalist end of the transfer rumor mill comes renewed speculation about Arsenal's interest in Schalke starlet Julian Draxler. Arsenal were in negotiations to sign the attacking midfielder in January 2014 before appearing to balk at Schalke's 45 million euros (£33 million) release clause. According to a story in the Daily Express, Arsenal will now make a fresh effort to prize the 21-year-old Germany international away by mounting a £30 million bid. Such a scenario appears highly unlikely, however, given the abundance of players Arsenal already have to fill the attacking midfield positions.
© Copyright IBTimes 2023. All rights reserved.