Arsenal Transfer News: Fabregas, Casillas, Kondogbia And Fazio Involved In Latest Speculation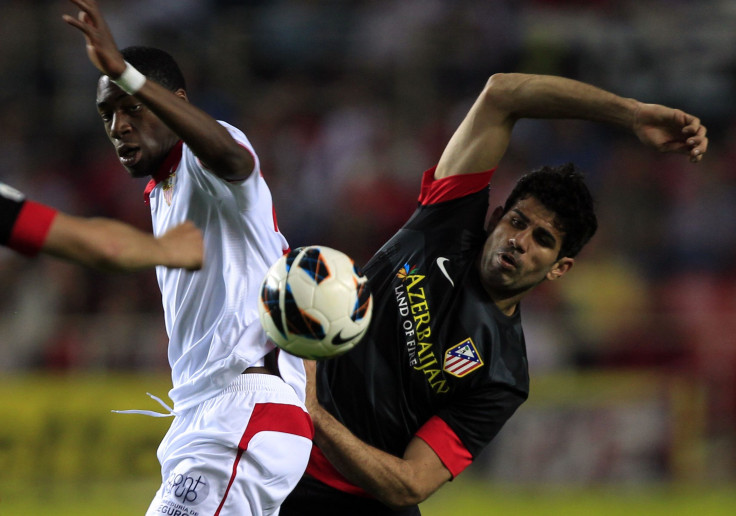 Arsenal boss Arsene Wenger has confirmed that the club is interested in Sevilla midfielder Geoffrey Kondogbia.
The 20-year-old only moved to Spain from Lens last summer but has already made a significant impression. While reluctantly admitting that he is tracking the player, Wenger was quick to point out that Arsenal are far from the only club eyeing up the France Under-20 international.
"I don't really want to talk about Kondogbia too much because everyone's after him at the moment," Wenger said, according to the Sun.
"When you ask 'Are you also interested?' what do you expect me to say?"
The Sun reports that Kondogbia, who moved for just £3.5 million less than a year ago, is now valued at £17 million.
But Wenger may be prepared to pay that hefty price for a player that could well tick all the boxes for the defensive midfielder he is believed to be seeking. Arsenal failed to sign a replacement for Alex Song last summer and Abou Diaby recently suffered yet another serious long-term injury.
The rangy Kondogbia with his physicality in the center of the pitch will undoubtedly earn comparisons with Gunners legend Patrick Vieira. The only concern that Wenger may have is whether Kondogbia has yet the developed the required quality on the ball.
Kondogbia is not the only Sevilla player to be linked with Arsenal of late, with the Daily Mail recently reporting that the Gunners are also interested in central defender Federico Fazio. Arsenal were thought to have attempted to sign the Argentina international in 2009 but saw a £5.5 million bid rejected.
Fazio's agent has revealed that there is interest in the 26-year-old from across Europe, including the Premier League.
"In January the club rejected offers from Germany and Russia but in the summer they could be looking at making millions of Euros," Ariel Kiperszmid said, according to Sky Sports.
"There are four Italian teams interested in him and Serie A could be a good destination for him, but there are also admirers in England.
"Fede could play for one of Europe's top teams."
In other speculation, there has again been a report of a somewhat unlikely return to the Emirates for midfielder Cesc Fabregas.
The Daily Star claims that Barcelona are prepared to sell the Spain international as he continues to struggle to become a harmonious part of the Catalans' side.
"If an important offer for Cesc arrives we will study the situation," sources at Barcelona are reported to have told the Daily Star.
While stating that Fabregas does not want to leave the club that he completed an emotional return to in 2011, the Star reveals that the 25-year-old is considering bringing up his recently-born daughter in London.
Another ambitious target for Arsenal is Real Madrid's Iker Casillas, according to the Sunday People. The 31-year-old goalkeeper was left out of the side in controversial circumstances earlier this season and has not been selected by Jose Mourinho since returning from a broken hand earlier this month.
But, while that would appear to put the club captain's future in jeopardy, it is almost inevitable that Mourinho will depart Madrid this summer and Casillas will be restored to his former standing at the club.
© Copyright IBTimes 2023. All rights reserved.