Arsenal Transfer News: Liverpool's Daniel Agger In, Thomas Vermaelen To Manchester United Or Barcelona?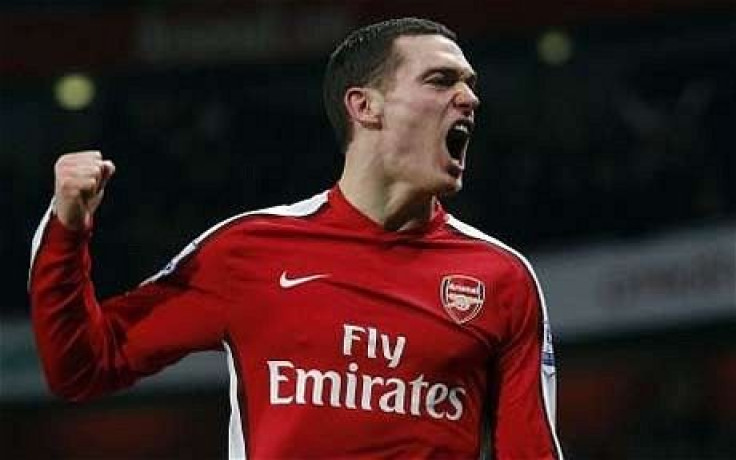 With the 2014 FA Community Shield match just four days away and the kickoff to the 2014-2015 Premier League season in 10 days, reports have Arsenal in contention to make a major change in central defense. There have been no indications that the successful partnership of Per Mertesacker and Laurent Koscielny is in jeopardy of breaking up, but the main reserve role could be open to a major change before the transfer deadline at month's end.
It has been a poorly kept secret that former regular starter Thomas Vermaelen is seeking a larger role, and Barcelona and Manchester United might be interested in adding the 28-year-old. Daily Mail and The Sun reported this week that Vermaelen may offer £10 million. Earlier in the week, The Guardian reported United could bid £12 million for the Belgian.
The potential loss of Vermaelen is interesting for a number of reasons. After missing nearly all of the 2010-2011 season, Vermaelen returned as a vice-captain the following term in a clear sign of confidence from Wenger. But with the addition of Mertesacker in 2011, Vermaelen's role with the club became rather curious. A capable left back, Vermaelen at times seemed to be out of rhythm with sporadic playing time, and the later arrival of Nacho Monreal and the continued health of Kieran Gibbs provided a rather crowded defense on the left side. It also didn't help that many regard Vermaelen as a more attack-minded player and not necessarily a traditional lockdown defender, which is what Wenger has in Mertesacker and Koscielny, both of whom signed new deals this year. Mertesacker is a tall, lanky figure who is coming off his best season with Arsenal and seems to fit in well with the steady Koscielny, who rarely misses his marking assignments.
But Vermaelen's presence as a versatile reserve may be crucial to the Gunners success in 2014-2015, and not just as lurking competition for the first-choice defenders. Arsenal are often in need of depth due to their strenuous Champions League schedule and their lofty Premier League ambitions against deep-pocket clubs like Manchester City and Chelsea. A player like Vermaelen is considered a far better insurance policy than a player like Ignasi Miquel, who is just 21 and has limited experience. Miquel was quoted as saying that he wants to stay with Arsenal, but could perhaps draw the interest of Espanyol in La Liga. Wenger has had to deal with plenty of injuries in recent years, and relying on a young defender as the main backup would prompt criticism if Vermaelen departs without an experienced replacement.
According to Daily Star, Wenger could be interested in adding longtime Liverpool center back Daniel Agger. Liverpool paid £20 million for former Southampton star Dejan Lovren, which could signal the end of Agger's eight-year run at Anfield. It remains unclear how much Liverpool would want for the Agger, who has been a fan favorite for the Merseysiders.
Replacing Vermaelen with Agger would be a unique situation. Agger is taller than Vermaelen and can also be used as a defensive midfielder or a left back, but he would still likely play a reserve role, like Vermaelen. There has not been another center back linked to joining the Emirates this summer. There had been talk in March of Arsenal pursuing Swansea captain Ashley Williams, who would arguably have been the best England-born center back since Sol Campbell. Williams signed a four-year deal in July with the Swans, leaving Arsenal with fewer options.
Should Wenger decide to part ways with Vermaelen, Agger could be Wenger's lone alternative. In the coming weeks, Wenger may have to weigh the benefits of swapping a familiar veteran like Vermaelen with a new player like Agger.
An IB Times staff reporter contributed to this report.
© Copyright IBTimes 2023. All rights reserved.