Arsenal Transfer News: Raheem Sterling Contract Latest; Cech, Milner Also On Wenger's Wanted List?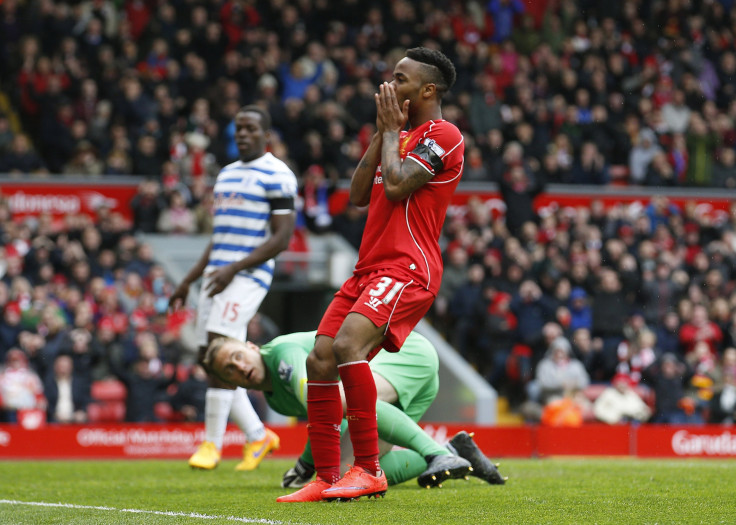 A disappointing scoreless result at home to Sunderland on Wednesday means Arsenal cannot achieve their best Premier League finish in a decade by grabbing the runners-up spot. But the result did all but secure the club an automatic place in next season's Champions League, and provide a sizable carrot to attract players in the summer transfer window.
In six of the last nine seasons Arsenal have had to go through the anxiety of a qualifier to get through to the group phase, and manager Arsene Wenger has conceded that the uncertainty added to the difficulty in attracting top signings. Yet to date, Wenger has refused to be drawn on Arsenal's potential activity in the summer transfer window. The Arsenal manager has often been a slow starter in transfer windows and he continues to insist that the club's business will not begin until after the FA Cup final against Aston Villa at the end of May.
That has not stopped fervent speculation in recent days that Arsenal will be in the running for Liverpool starlet Raheem Sterling. The 20-year-old has two years left on his contract and has rejected a new deal that would take him from his current £35,000 weekly wage to £100,000 a week. And it emerged earlier this week that Sterling and his representative will meet with Liverpool and tell the club that he wants to leave this summer. Yet on Thursday the saga took another twist Liverpool canceled the meeting after Sterling's agent, Aidy Ward, was quoted in the London Evening Standard as saying: "He is definitely not signing. He's not signing for £700, £800, £900 thousand a week. He is not signing."
While Ward has since denied making that statement, it is clear Liverpool face a fight to keep the forward. Arsenal, along with Manchester City and Manchester United, have been linked with a possible transfer. Speaking ahead of the match with Sunderland, however, Wenger would not confirm or deny his interest.
"At the moment we are not in a transfer mode," he said. "The transfer period comes after the FA Cup final. I do not bid for anybody at the moment but in the summer we will bid for people, yes. You want me to say something that I don't want to say. I don't like to lie, so if I say I will and I don't do it you will say I lied."
Liverpool would have no obligation to sell, given the length of contract Sterling has remaining, But Wenger pointed out that it is hard to keep a player against his will.
"They have the right to decide what they want to do, at the end of the day in our jobs you need the agreement of the player as well," he added.
Arsenal have also been regularly linked with another England international in Manchester City's James Milner. The midfielder will be out of contract this summer and, due to concerns over his first-team opportunities, is reportedly minded to turn down a new offer of £165,000 a week. Yet, although denying that the 29-year-old was too old to pique his interest, he strongly suggested that his squad was already well covered in that department.
"29 is not old," he said. "It's not especially a department -- we have a big squad at the moment and we do not need a number of players."
In other rumors, the Daily Mirror has claimed that Arsenal have begun negotiations with Chelsea over a possible £10 million transfer for Petr Cech. The experienced goalkeeper looks set to leave Stamford Bridge this summer, having made clear his unwillingness to spend a second season as backup to Thibaut Courtois. The main stumbling block to any deal had appeared to be whether Chelsea would be willing to let Cech leave for a major rival. However, manager Jose Mourinho has now suggested that he would not stand in the 32-year-old's way.
When asked about possible interest in Cech, Wenger has talked up the qualities of his current goalkeepers, David Ospina and Wojciech Szczesny. Yet Szczesny has lost his place as first-choice this season and Ospina received scrutiny for his part in Swansea's winner at the Emirates Stadium last week.
© Copyright IBTimes 2023. All rights reserved.