'Artemis Fowl' Movie Trailer Gives Us First Look At Its Magical World
The "Artemis Fowl" movie trailer finally dropped and fans finally get to take a look at the magical sci-fi world they've been waiting so long to see. Viewers got their first look at, not only the fairy-centered setting but also some new characters, played by Josh Gad and Colin Farrell.
The "Artemis Fowl" trailer (above) also gives us more of the eponymous character Artemis, who is a 12-year-old boy genius billionaire with a knack for technology, tinkering, and hacking. While the Eoin Colfer novel this movie is based on had Artemis take on the role of a quasi-supervillain, the movie trailer seems to put him in a more heroic role.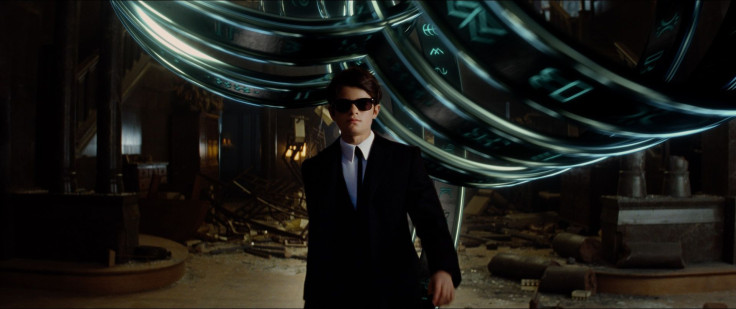 Artemis teams up with fairies, dwarfs, and gnomes in a world where the magical fairy world has gone full sci-fi. Gad plays a "giant dwarf" named Mulch Diddums and Farrell plays Artemis's father, who has the same name. Artemis learns of his father's secret, a collection of magical items that, according to their butler ("Game of Thrones" actor Nonso Anozie) is kept safe from the world by his father. Judi Dench also plays the role of Commander Root, a magical being in charge of the LEP fairy police force.
With his father's capture, Artemis Fowl has to team up with the magical world and mix sci-fi with fantasy in order to save his dad and these two worlds.
The "Artemis Fowl" movie finished filming back in 2018 and was originally meant to release the summer 2019 but it was delayed.
The long wait didn't do much to ease the minds of long-time fans who have been teased of an "Artemis Fowl" movie since they were the age of the titular character -- nor did the release of the official trailer. As soon as it dropped, Twitter blew up with "Artemis Fowl" fans voicing their opinions of the film.
The "Artemis Fowl" movie releases May 29.
© Copyright IBTimes 2023. All rights reserved.