Ashton, Demi Split Rumors 2011: Kutcher Breaks His Silence -- Sort Of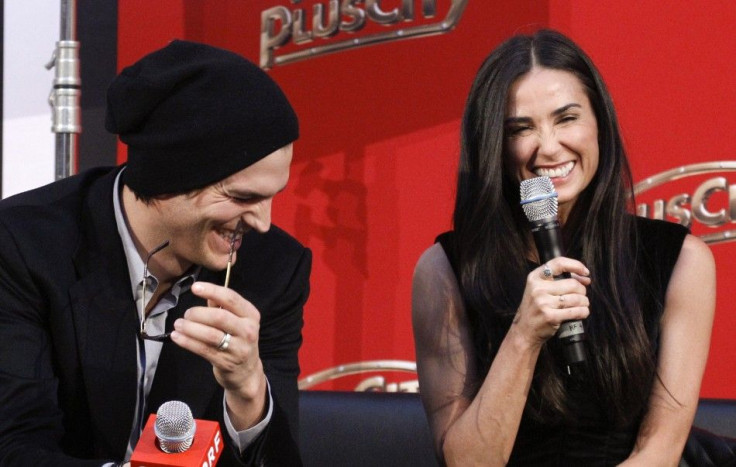 A day after rumors surfaced that Demi Moore and Ashton Kutcher were on the rocks, primarily due to allegations of his philandering with Sara Leal on his sixth wedding anniversary, the 33-year-old Two and a Half Men star broke his silence. In a way.
Kutcher tweeted a link to his Spotify account, through which he let the world know he was listening to Public Enemy's song Don't Believe the Hype. And he left it at that, letting the song speak for itself, without adding any of his own commentary.
The song's lyrics include: Some media is the wack/as you believe it's true/it blows me through the roof/suckers, liars, get me a shovel/some writers I know are d-devils/for them I say, don't believe the hype.
Days earlier, his wife, Moore, 48, quoted Greek philosopher Epictetus on her Twitter account, writing, When we are offended at any man's fault, turn to yourself & study your own failings. Then you will forget your anger.
The actress, who had been in New York for the premiere of her short film for Lifetime's TV anthology Five is back in Los Angeles, where she was spotted without Kutcher, US Weekly reported.
Neither Kutch nor Moore's reps have responded for comment about the status of their marriage.
© Copyright IBTimes 2023. All rights reserved.