Ashton Kutcher At Airbnb Event: Actor Interrupted On Stage By Demonstrator Protesting Airbnb In West Bank Settlements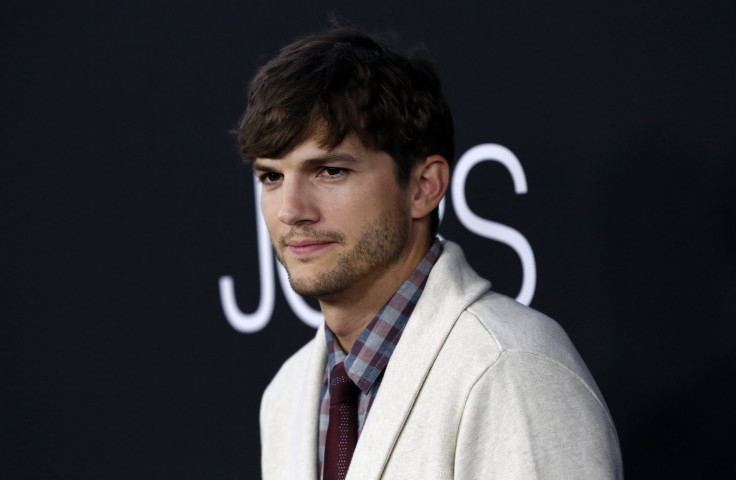 A panel boasting of actor Ashton Kutcher at the Airbnb Open 2016: A Festival of Hosting event in Los Angeles on Saturday was stormed by a demonstrator protesting the company's presence in the occupied West Bank.
Just as the celebrity investor started a discussion with Airbnb chief executive Brian Chesky, the protester — a woman named Ariel Gold — climbed onto stage saying the company was responsible for illegal activity by allowing residents in West Bank settlements to list their homes through the rental website.
Gold, who is a member of CODEPINK, a women-led grassroots organization supporting peace and human rights initiatives, was called out by Kutcher who said: "You actually don't have the stage."
"We all can belong in a world together without borders. I can appreciate that this doesn't happen seamlessly," Kutcher admitted, according to People magazine. "I can appreciate that it does not happen easily. I can appreciate that where there is change, there will be a fringe case that feels objectified. But this company is about bringing people together."
The "Jobs" actor, 38, then went on to defend the company and its CEO: "And I know this man. I know his heart, I know his initiative, and I know that when a problem gets brought to his desk, that says that there is a discrimination or this is a displacement, that he cares. And that the first thing that he does is try to look at the system holistically and change it to make it better."
Gold, however, was not convinced by Kutcher's words and told Page Six, "People should come before profits."
"So it's time for Airbnb to stop profiting from Israel's settlement enterprise and the human rights abuses Palestinians live under every day of their lives," she added.
In a statement released to Page Six later in the day, an Airbnb spokesperson reaffirmed, "We follow laws on where we can do business and we investigate specific concerns raised about listings and/or discrimination."
© Copyright IBTimes 2023. All rights reserved.