Asian Black Bears In Russia Surround Small Town Of Luchegorsk Amid Food Shortage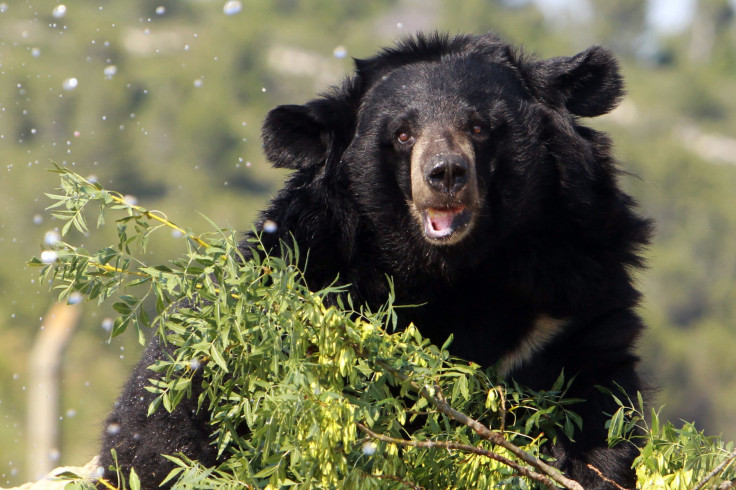 Starving black bears have descended upon the town of Luchegorsk, in far eastern Russia, killing at least one person and terrorizing the town. Up to 36 bears encircled the town throughout the month of August because of food shortages in the forest, causing locals to fear even stepping outside their homes, the Siberian Times reported Thursday.
"My friends told me bears smashed their three yards where they keep bees," one local resident told the Siberian Times. "We are scared to walk outside. All doors are shut in kindergartens, there are written warnings everywhere. Walking with kids is allowed only in certain areas."
The Asian black bear population has been steadily growing in China and in neighboring regions of Asian Russia. Despite being formerly categorized as an endangered species by the Worldwide Fund for Nature, the black bear population near Luchegorsk has been steadily increasing for the past five years. The spike in population size has caused a food shortage for the bears, which in turn led to them moving outside of their usual hunting grounds and into Luchegorsk.
Asian black bears are mainly herbivores, eating acorns and other nuts, though they have been known to encircle and kill humans when scared.
Eight bears have been shot by the police, and many more have been scared away using sirens. Many of the bears kept coming back, however, townspeople said, and life in the 20,000-person community has ground to a halt.
Townspeople compared the bears to "army units" because of the way the group of animals encircled and attacked the town.
Messages blasting from loudspeakers have warned people "not to leave your houses for your own safety," the British newspaper the Telegraph reported Friday.
© Copyright IBTimes 2023. All rights reserved.