'Astonishing Abysmal Find': Shark Graveyard Discovered On Indian Ocean Seafloor
KEY POINTS
Scientists collected about 750 teeth from the 'shark graveyard'
They found teeth from both modern and ancient sharks
They also found a new "stripey" shark species
Scientists aboard a research vessel made some rather "astonishing" finds. They found a graveyard of sharks and even discovered a new shark species.
The "shark graveyard" was discovered by scientists aboard the research vessel (RV) investigator, according to the news release from the Commonwealth Scientific and Industrial Research Organisation (CSIRO), which is Australia's national science agency.
The discovery was made on the seafloor during a voyage to Cocos (Keeling) Islands, a remote territory of Australia in the Indian ocean. For the survey, scientists went 5,400 meters deep and collected a whopping 750 shark teeth. And this was from a "relatively small area on the seafloor," Glenn Moore of the Western Australian Museum, said in the release.
While they gathered teeth of modern sharks like the makos and great white sharks, the scientists also found ones from ancient sharks, noted CSIRO. One of them was likely even from a close relative of the iconic megalodon.
"This shark evolved into the megalodon, which was the largest of all sharks but died out about 3.5 million years ago," Moore said, noting that the shark was the "immediate ancestor" of the megalodon.
The Carcharocles chubutensis is said to have been the second-largest shark to ever swim the Earth's oceans, according to a CSIRO blog. It grew to a massive 12 meters and was the apex predator of the oceans during its time. Eventually, however, it evolved into what people today know as the megalodon.
The graveyard was an "astonishing abysmal" find, noted the blog, with the "abysmal" referring to the sheer depths at which the discovery was made.
Apart from discovering the shark graveyard, scientists aboard the RV Investigator also made some other interesting finds.
For instance, in a current voyage to Gascoyne Marine Park off Western Australia, they were able to collect a specimen of a new horn shark species that are said to be "unique" to Australia. And so far, "nothing" is known about the behavior of the small, "stripey" shark.
The agency shared a photo of the new species, as well as of the megalodon ancestor's tooth in the release.
According to CSIRO, discoveries like these about new and old shark species highlight "how little we know" about the world's oceans.
"Australia has a truly enormous marine estate that's home to some of the most diverse marine life on the planet but we still know very little about what lives beneath the waves," Dr. Will White of CSIRO said in the release.
"From small, new, bottom-dwelling sharks, to massive ancient mega-sharks that once roamed the oceans, these biodiversity surveys give us vital insights into the life in our oceans," Dr. John Keesing, also of CSIRO, added.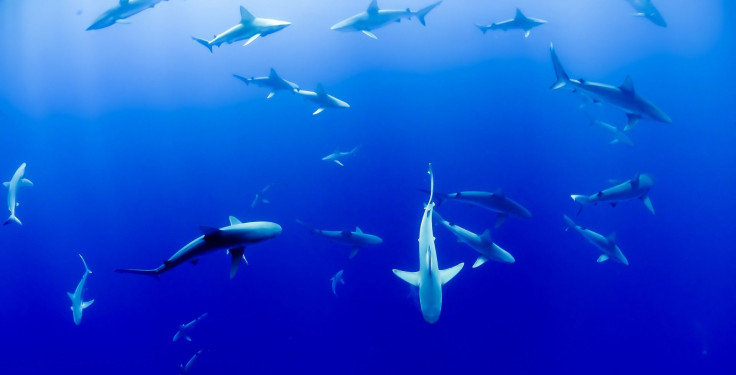 © Copyright IBTimes 2023. All rights reserved.
FOLLOW MORE IBT NEWS ON THE BELOW CHANNELS