Asus Transformer Prime Firmware Update Boasts of Awesome New Features: What Are They?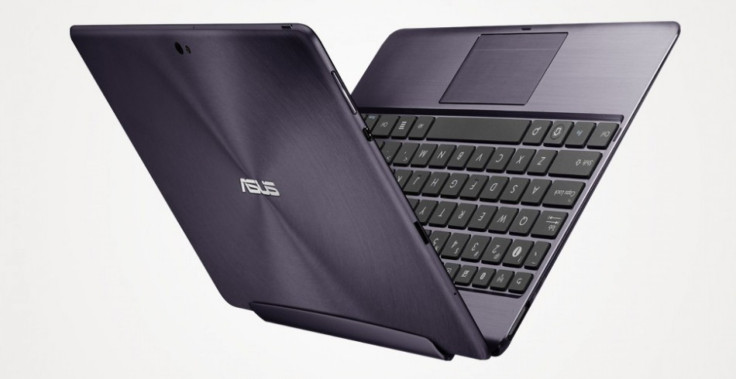 Earlier this week, Asus announced on its Italian Facebook page that it will be bringing new feature to its Transformer Prime tablet and now the Taiwanese company is rolling out the 9.4.2.21 software update.
Not just Italy, the OTA update has hit several countries including U.S., Canada and UK.
The new firmware update brings some new exciting features to the world's first quad-core powered tablet. The tablet is becoming more like a laptop as Asus has added Ethernet wired LAN support to its tablet. To access wired LAN, users will just need a USB-to-Ethernet adaptor.
The second feature that makes Transformer Prime work like a laptop is ad hoc network support. Currently, Android devices does not support ad hoc wireless network by default. HDMI functionality has also been improved. Transformer Prime gives crop and scale options to choose between landscape and portrait mode while hooked with a TV through HDMI port.
Apart from connectivity features that make Asus Transformer Prime more like a tablet, OTA update brings some other new tweaks too. Lockscreen has been revamped by adding notification panel to it. Users can jump to apps directly from the notification panel instead of unlocking the device first. Camera UI has also been tweaked. Android Market also comes pre-updated in form of Google Play Store with Books, Movies and Music functions.
But one thing Asus fanboys will miss the most in the new update is Face Unlock - one of Ice Cream Sandwich's key features that is more like an entertaining feature rather than security as it allows users to unlock the tablet by showing off their faces.
Asus promised to bring this feature to Transformer Prime by this update but somehow this cool feature has not been included.
Once the update is available in the respective country, user gets notified automatically on tablet's screen. In case anyone is still missing the notification, they can pick up the Prime tablet and navigate to Settings -> About tablet -> System updates to get their device update.
(reported by Johnny Wills, edited by Surojit Chatterjee)
MUST READ - April Fools Pranks: Top 10 Apps to Play Pranks on Your Friends (Photos)
MUST READ - Tim Cook Beats Steve Jobs in Popularity Among Apple Employees: Why?
MUST READ - Angry Birds Space: Worth Downloading?
MUST READ - Nokia Lumia 900 For Free? Yes, Says AT&T (But You Better Hurry)
© Copyright IBTimes 2023. All rights reserved.