ATX TV Festival Co-Founders Reveal How They Made 'TV Camp For Grown Ups' Successful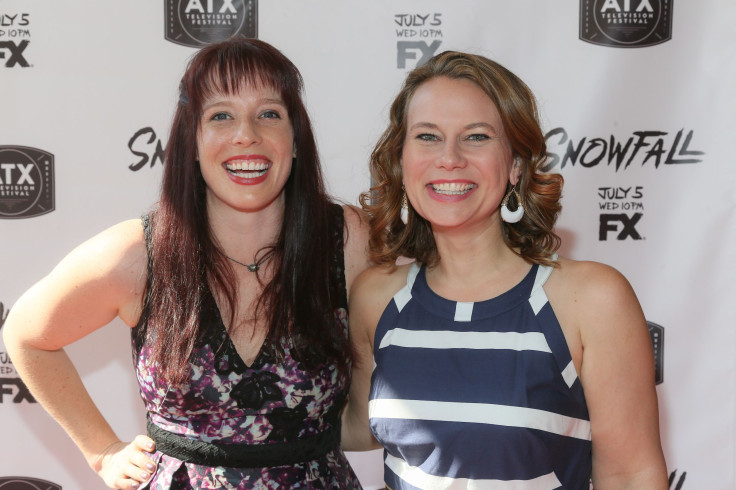 TV fans flock to Austin, Texas, every June. In just six years, ATX Television Festival, which wrapped up Season 6 on Sunday, has become a TV junkie's dream experience. The festival doesn't offer the meet and greet opportunities of typical conventions, but exclusive screenings, intimate panels and reunions of beloved TV casts have made it a highly anticipated gathering. International Business Times spoke with co-founders Caitlin McFarland and Emily Gipson about how they've made the festival a can't-miss event.
The Texas natives say they rely on pop culture lovers to tell each other about ATX, often labeled "TV camp for grown ups," every year. "I think it's word of mouth," McFarland told IBT. "We don't do massive marketing. We don't do big ad buys. We don't sell on a single name. You are buying into a festival experience, not a single person or a single show."
"So what happens is people come, they come for one or two reasons hopefully, they leave more fans of something else, and then the next year they bring a friend or they bring a family member," she continued. "And our base and our community grows that way by truly organic word of mouth versus 'I saw an ad and This is Us is coming!' It's, 'My friend went to this and said it was a great time.' And I think that really keeps a true community in tact and grows it slowly but in a strong way."
READ: The "Battlestar Galactica" Cast Talks Revival Possibilities At ATX
While they aren't taking out major ads, it helps that sponsor Entertainment Weekly writes plenty of preview coverage for ATX. Still, the fact that many of the attendees have come back repeatedly speaks to the event's quality. The businesswomen revealed that their top priority is making sure that the event is enjoyable.
"Oh, I'm going to quote Emily," McFarland said. "Her [top priority] is that you have the best four days of your year. We have also sort of said, whatever got you here for whatever reason, that your expectations are not only met, but it excels past your expectations. So whatever you're starting at, that you have a better time."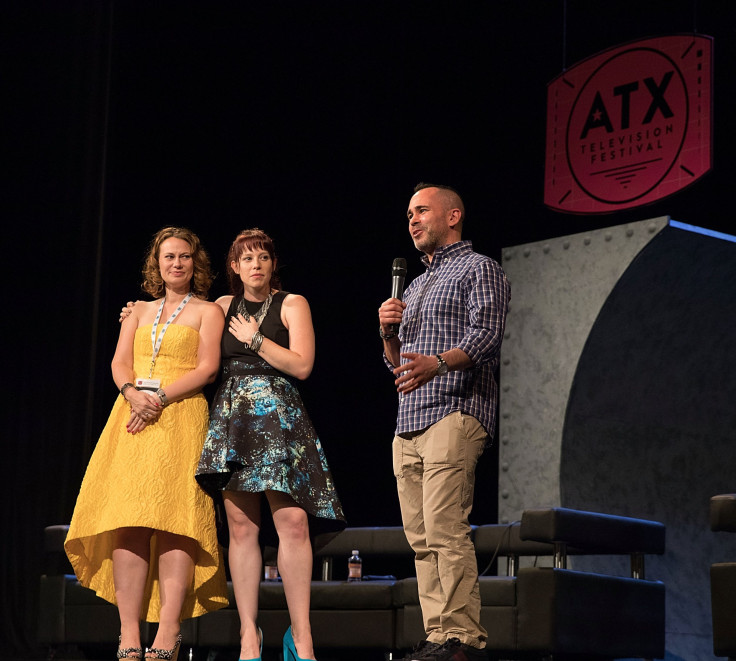 "No matter who you are, everyone that comes together, whether it's press or sponsors or general attendees or panelists, that they all come together and are one community and really just have a great time," Gipson added. "No matter how you got here, we want you to feel that it was worth it, your time and your money spent, and that you leave with incredible memories."
Though ATX TV Fest is becoming more well known each year, the event is significantly more intimate than most comic conventions with roughly 2,500 people attending in Season 6. The largest events (such as the "Battlestar Galactica" reunion and "Fargo" panel) take place in the Paramount Theatre, which can hold just over 1200 people. Most of the events are in even smaller spaces, though. The smallest IBT attended this year was a panel with "Black Lightning" showrunners Salim Akil and Mara Brock Akil, which only had a few dozen audience members.
READ: "Black Lightning" EPs Tease New Superhero Series At ATX
Part of the reason it's much smaller is the location. Gipson and McFarland didn't want to be in the middle of New York or Los Angeles. "It was halfway between New York and L.A., so it was a good, central location where we wanted to get here easily," Gipson explained. "And [participants] also feel that they're away from the business, that they are actually coming to camp, being able to be a part of it for a few days. And then, the city's just so friendly. It's got great places to eat. They know how to put on an event. They're welcoming. I mean, Austinites love people coming in and experiencing the city."
The co-founders are already working on next year's ATX Television Festival. Gipson told IBT that they started planning a few weeks ago, and McFarland added that they'll only have a little bit of down time.
"We try certain things, and when they don't work out, we say 'next year, 2018.' We kind of take July off-ish. That is our slowest month and it really ramps right back up."
ATX Television Festival Season 7 will take place June 7-10, 2018 in Austin.
© Copyright IBTimes 2023. All rights reserved.