Aubrey O'Day's Alleged Unflattering Photos Are Real, Source Claims After Singer Called Them 'Click Bait'
KEY POINTS
Aubrey O'Day called the unflattering photos "click bait"
One source claimed that the pictures were real
O'Day shared a mirror selfie with the date and time to prove her point
Aubrey O'Day denied the unflattering photos circulating online and called them "click bait," but one source claimed the photos were real.
On Monday, Daily Mail published photos of a woman walking with her two dogs. The outlet identified the woman as O'Day, but she was unrecognizable in the shots because the woman looks heavier than the singer. O'Day quickly denied the photos, but a source just told Page Six that the pictures were not altered.
"They were only cropped. They weren't even color-corrected at all," the source said.
The woman in the photos wears a bralette top, biker shorts and flannel shirt around her waist. She was photographed with two dogs and has the same tattoos as the singer's, Page Six noted. Some netizens also noticed the resemblance between O'Day and the woman in Daily Mail's photos.
"She hasn't done well throughout the pandemic," the source told the outlet.
The former Danity Kane singer has been staying at the Holiday House Palm Springs. Page Six tried to ask for comment, but a rep for the hotel declined.
O'Day responded to the photos by sharing a selfie to show her full body on her social media accounts. In the snap, O'Day is seen holding a note that says, "It is Aug. 31, 2020 9 p.m. I'm Audrey O'Day. This is degrading."
"It's so sick what ppl will do for click bait! and that my lawyer needed this photo to defend me against it.. when is this industry going to stop abusing women's bodies! Sorry my place is a mess, currently remodeling my glam room- I'm sure it'll be written that I'm a hoarder next!" she wrote on Twitter
She also shared another photo of her wearing a one-piece swimsuit to promote the Flat Tummy App on Instagram. The picture was very different from the unflattering photos that Daily Mail published online.
"I'm baffled, her hair isn't the same colour in the daily mail pictures as it is in her picture on her story. Someone's lying here. This internet generation is so sad," one commented.
"So confused do you look like this or that new pic paparazzi just posted everywhere," another added.
"I just posted a pic of me with time stamp and date for my lawyer to take action. This is all so degrading toward women. Makes mw@sick," O'Day responded.
O'Day said in another tweet that she was jamming to Brandy and Monica Verzuz and the photos ruined her night. So, her lawyer advised her to take photos with the date and time to prove that the photos circulating online were not true.
"I'm tired of this stupid shallow abusive industry," O'Day wrote.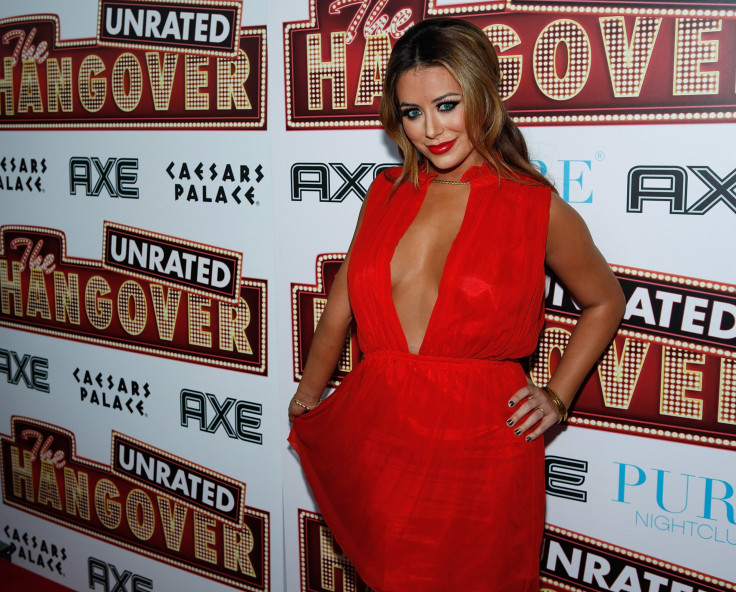 © Copyright IBTimes 2023. All rights reserved.