Audio Porn Sees Spike In Demand During Coronavirus Quarantine, 6,000% Increase In Visitors
KEY POINTS
Since the coronavirus lockdown, audio porn has reportedly garnered a massive increase in sales
Producers of audio erotica saw the spike in interest right when the quarantine and isolation measures had been imposed
The owner of one audio porn site recently revealed a 300% increase in the site's paid subscribers
Second to the video platform of the porn industry, erotic audios have officially become its newly thriving enterprise.
With more and more people bereft of human interaction, certain vehicles for entertainment have begun to increase exponentially—especially those that seem offbeat. For instance, audio porn—a type of pornography that specializes in the acoustics medium—has reportedly garnered an impressive mass appeal.
Producers behind the audio erotica ensemble have revealed a spike in interest since the imposed quarantine and social distancing measures began across North America and Europe in March, Forbes reported.
Additionally, it was also due to the global coronavirus pandemic that people have turned to audio porn as a form of self-care. Dipsea, an audio porn app, has reported a whopping 84% increase in their subscriber volume ever since people have began quarantining at home.
The app's co-founder, Gina Gutierrez, shared that isolation measures have driven people to tap into their need for intimacy, succumbing to gratifying means such as audial satisfaction.
"Stories are so important in this time of social isolation," Gutierrez told Forbes. "They transport us, nurture our imaginations, and remind us of the possibilities out there waiting for us. We're not meeting any attractive strangers on the subway platform right now, but in a Dipsea story we can be."
Meanwhile, an audio porn writer, performer and producer has also seen a stirring increase in his pool of potential clientele. Devlin Wylde, who runs an audio erotica website, said that his site's visitors have jumped a grand 6,000% increase as well as a 300% increase in paid subscribers.
On top of Wylde's outstanding feat, his podcast called "Wylde In Bed," had only been launched last weekend. But as per the audio porn producer himself, his new audio erotica platform has already incurred 1,000 downloads in the first twelve hours.
"Erotic audio is probably the most intimate and sensual form of sexual entertainment you can enjoy on your own," Wylde shared. "The warmth of the voice you are listening to, having the closeness with earbuds in, and the escapism of being guided through a visualization of somewhere else, all make it an extremely effective and sensual escape from the trials of the current situation."
Another audio-based intimate wellbeing app called "Emjoy" can attest to the spark in sales increase. CEO and co-founder Andrea Oliver has seen a 160% spike in audio porn usage since mid-March, with app downloads doubling at 46% in the same period.
The startup has also pinpointed that engagement with sessions related to mindful sex and self-esteem resulted in an increase of 55% while erotic story usage sprung up by 30%. According to Oliver, people spending more time at home equates to having "more time to themselves."
Audio porn isn't entirely a new feature in the adult entertainment industry. Over the last 15 years since its public launch, the medium has experienced a steady growth in popularity amassing over $8 million in sales according to Forbes.
And with the people currently on isolation, audio porn producers believe that their enterprise can be a way for people to tune into their bodies while exploring personal intimate fantasies—an environment that helps in better understanding people's mental and physical needs.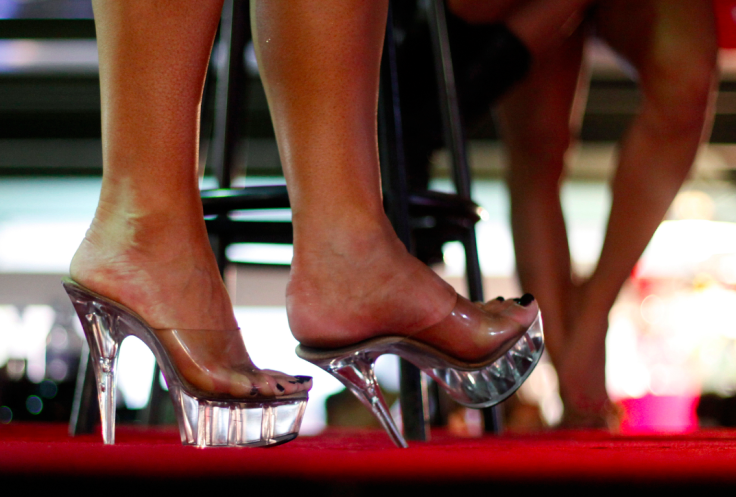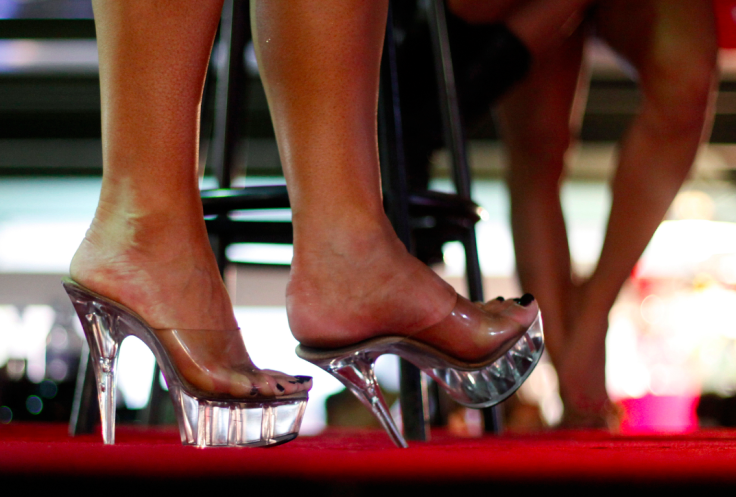 © Copyright IBTimes 2023. All rights reserved.