Austin Butler Reacts To Lisa Marie Presley's Death: 'My Heart Is Completely Shattered'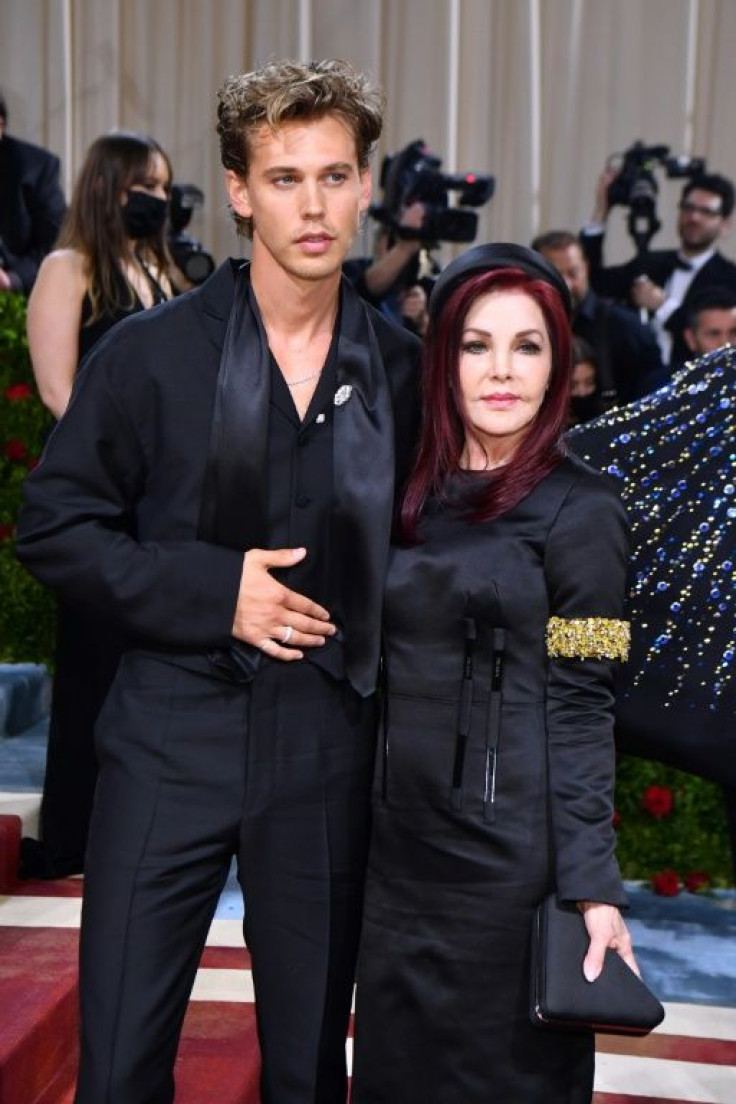 KEY POINTS
Austin Butler said he was "eternally grateful" and "lucky" to have spent time with Lisa Marie Presley
The actor said he would "cherish the quiet moments" they shared
Butler and Lisa Marie developed a close bond after he played her late father in the biopic "Elvis"
Austin Butler paid tribute to Lisa Marie Presley after she died Thursday at 54.
The 31-year-old actor, who developed a close friendship with Lisa Marie after he portrayed her father Elvis Presley in the biopic "Elvis," released a statement a day after the singer-songwriter's death.
"My heart is completely shattered for Riley, Finley, Harper and Priscilla at the tragic and unexpected loss of Lisa Marie," he said in a statement to E! News Friday. "I am eternally grateful for the time I was lucky enough to be near her bright light and will forever cherish the quiet moments we shared. Her warmth, her love and her authenticity will always be remembered."
"Elvis" director Baz Luhrmann also mourned the loss of Lisa Marie in a statement via Instagram.
"Over the last year, the entire 'Elvis' movie family and I have felt the privilege of Lisa Marie's kind embrace. Her sudden, shocking loss has devastated people all around the world. I know her fans everywhere join me in sharing prayers of love and support with her mother, Priscilla, and her wonderful daughters Riley, Finley and Harper," the filmmaker wrote.
Lisa Marie was hospitalized Thursday morning after going into cardiac arrest. Hours later, her mother, Priscilla Presley, announced that her only child with ex-husband Elvis had passed away.
"It is with a heavy heart that I must share the devastating news that my beautiful daughter Lisa Marie has left us," the 77-year-old told People in a statement. "She was the most passionate strong and loving woman I have ever known. We ask for privacy as we try to deal with this profound loss. Thank you for the love and prayers. At this time there will be no further comment."
Two days before her hospitalization, Lisa Marie and her mom che
Elvis Presley
ered on Butler at the 2023 Golden Globes, where he was nominated for his performance in "Elvis."
Lisa Marie crashed Butler's red-carpet interview with his sister, Ashley. She gushed over his portrayal of her late father, describing it as "truly mind-blowing."
When Butler later took the stage to accept the Golden Globe for best performance by an actor in a motion picture – drama, he thanked the late rock star's family for their support.
"Thank you for opening your hearts, your memories [and] your home to me," he said in his acceptance speech. "Lisa Marie, Priscilla, I love you forever."
Last year, Lisa Marie also praised his performance on social media following the premiere of "Elvis," saying he deserves an Oscar.
"Austin Butler channeled and embodied my father's heart and soul beautifully," she wrote on Instagram. "In my humble opinion, his performance is unprecedented and FINALLY done accurately and respectfully. If he doesn't get an Oscar for this, I will eat my own foot, haha."
Butler recently detailed the moment he met Lisa Marie. "She hugged me with tears in her eyes, and she just said, 'Thank you,'" he told The Hollywood Reporter. "She took me upstairs and we went into Elvis' bedroom and just sat on his bed and just talked for hours."
Many other Hollywood stars also paid tribute to Lisa Marie on social media after learning of her passing.
"I'm heartbroken over the passing of Lisa Marie Presley. Lisa did not have an easy life, as some might think. May she be at peace, resting with her son and father now. Her mom Priscilla and her three daughters, Riley, Finley and Harper, are in my prayers," Leah Remini wrote.
"Lisa, baby girl, I'm so sorry. I'll miss you, but I know I'll see you again," John Travolta wrote on Instagram. "My love and heart goes out to Riley, Priscilla, Harper and Finley."
Lisa Marie is survived by her kids Riley Keough, 33, and her 14-year-old twins Harper and Finley. Her son Benjamin died by suicide in July 2020 at age 27.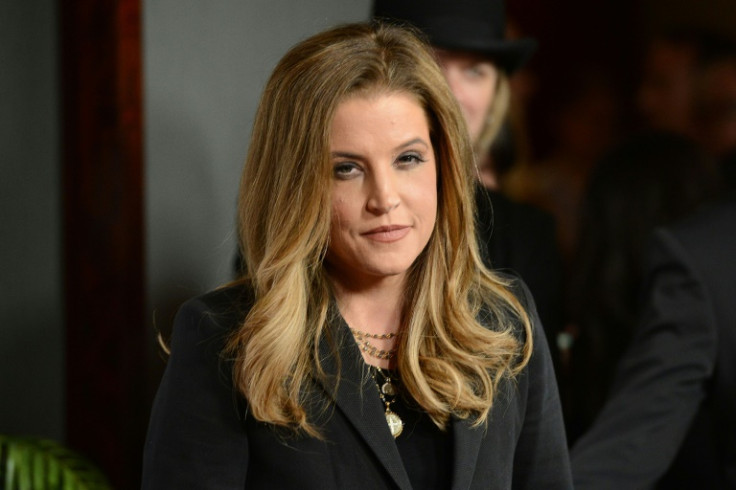 © Copyright IBTimes 2023. All rights reserved.