Australia To Give 72-Hour Notice To Refugees Before Deporting Them Back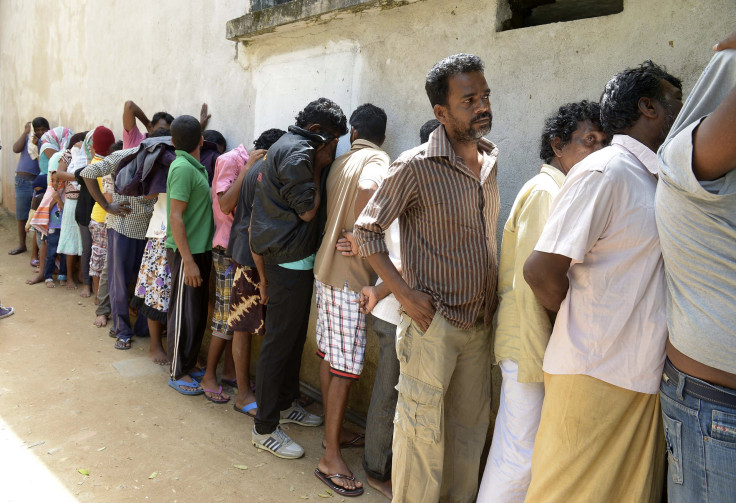 Australia on Tuesday promised to give a 72-hour notice written warning if it decides to send 153 asylum seekers back to Colombo, after confirming that it had handed over nearly 41 asylum seekers, including children, to the Sri Lankan navy on Monday.
The refugees, who had fled from Sri Lanka and were stopped from entering Australian waters, have reportedly agreed to an Australian timeline for a process, to be held in three weeks, which will determine if the refugees will be provided asylum or not. The 72-hour notice deal came during an emergency hearing in Australia on Tuesday amid allegations from international groups that Australia's move to deport them back to Sri Lanka violated the refugees' rights.
"What the government's decision today means is that a group of vulnerable men, women, and children will not be sent back to their persecutors in Sri Lanka,'' George Newhouse, the human rights lawyer who has been handling the case for 48 refugees, said, according to the Sydney Morning Herald, adding: "I have no idea what plans the minister (the Australian immigration minister Scott Morrison) has for them."
Australian Prime Minister Tony Abbott has come under international criticism for returning the 41 asylum seekers in breach of international laws. The asylum seekers, who were turned over Sunday to Sri Lankan authorities, appeared in court Tuesday in the Sri Lankan port city of Galle, which detained five people who were suspected to have organized the refugees' voyage.
"Five suspects were detained ... while 27 were released on 5,000 rupees ($38) cash and 100,000 rupees surety bail," Epa Arunashantha, the lawyer for the five detained said, according to Reuters, adding: "All children were discharged by the magistrate court."
While Abbott accused the activists of trying to disrupt Australia's policies on asylum seekers, he added in an interview with a local news network that the practice of crossing the oceans on boats typically used by asylum seekers has led to many deaths and needs to be stopped.
"I'm not going to comment on what may or may not be happening on the water, but I do want to assure everyone that what we do on the water is consistent with our legal obligations and consistent with safety at sea," Abbott said, according to the Telegraph, adding: "We promised that we would stop the boats. We are stopping the boats."
The United Nations refugee agency, UNHCR, said that it is "concerned" about the way Australia has returned asylum seekers to Sri Lanka and asked Australia to comply with international laws.
International agencies and rights groups have also questioned Australia's current asylum policy, which requires the country to complete an enhanced screening in Nauru or New Papua Guinea, where the refugees are sent first. After determining the safety of their home countries and the extent of the threat to their lives, the administration places them on the two island nations. Activists accuse Abbott's administration of dumping asylum seekers in these two regions and never allowing them on Australian soil.
"UNHCR is deeply concerned by Australia's announcement today that it has returned some 41 asylum-seekers to Sri Lanka after having intercepted them at sea, as well as the fate of a further 153 asylum-seekers of Sri Lankan origin who are now subject to an Australian High Court injunction on their return," the agency said in a statement Monday, adding: "UNHCR has previously made known its concerns to Australia about its enhanced screening procedures and their non- compliance with international law."
© Copyright IBTimes 2023. All rights reserved.
FOLLOW MORE IBT NEWS ON THE BELOW CHANNELS