Azealia Banks Pens Instagram Rant About Zayn Malik And Skai Jackson After Twitter Suspension
Rapper Azealia Banks can no longer use Twitter as a platform to troll celebrities, so she flocked to Instagram to unleash tirades against former One Direction member Zayn Malik and Disney actress Skai Jackson, which is what got her suspended from Twitter in the first place.
Things that got Banks suspended from Twitter included her hurling of racial and homophobic insults at Malik, who is half-Pakistani. "Calling him racial slurs was my way of trying to angrily remind him that he is in fact not one of them, he is one of US," she explained Thursday evening. "The white privileges he's so eager to take part in do not apply to him. He's colored, like me. His people suffer at the helm of white supremacy just like mine do.
Banks continued: "He has NO RIGHT to treat me as if I'm not 'worthy' of anything, because the white privilege he's reaching for does not apply to him. In the racial-social construct of the pop world he is STILL beneath Justin Beiber. There are countless other white male pop stars who will be pushed to the front of the line while he has to work TWICE AS HARD to even be noticed. He needs a reality check and needs to respect that I am one of those people WHO HAS TO WORK TWICE AS HARD maybe 3x to make this happen for myself. Respect that we are both in the same boat and stop letting all that white p---- go to [your] head."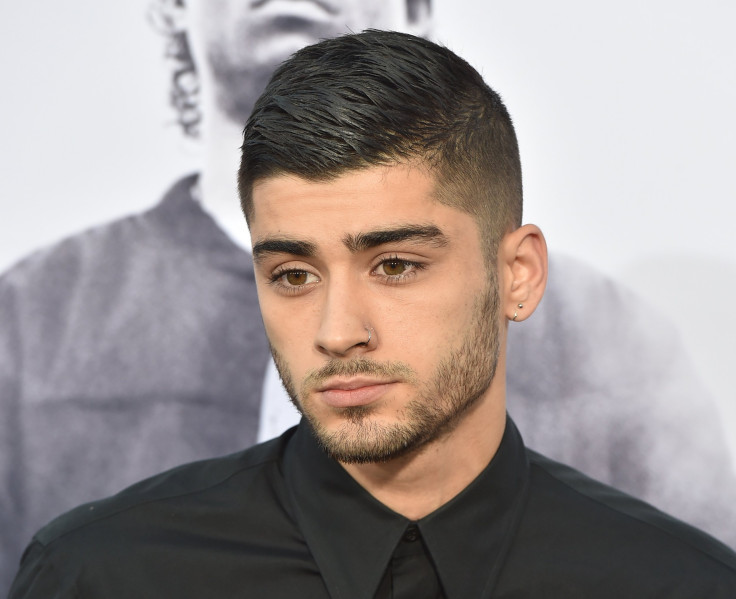 In regard to 14-year-old Jackson, Banks essentially said the Disney star is a sheltered child who doesn't know what the real world is like. "Skai Jackson is an unremarkable black actress filling a black girl niche on a white television station," Banks wrote. "She has NO CLUE of what this world will off her in terms of disregard, artistic theft, shame. She needs to stay in a child's place and be a child."
The social media drama unraveled Thursday after Banks accused Malik of copying her work. When the singer said he wouldn't bother to respond to the Harlem rapper, she became irate, slurring racial and homophobic terms at him.
Jackson became involved in the debacle when she basically told Banks to settle down and get a job.
Follow me on Twitter @mariamzzarella.
© Copyright IBTimes 2023. All rights reserved.