Azealia Banks Reveals Beyoncé Collaboration On New Album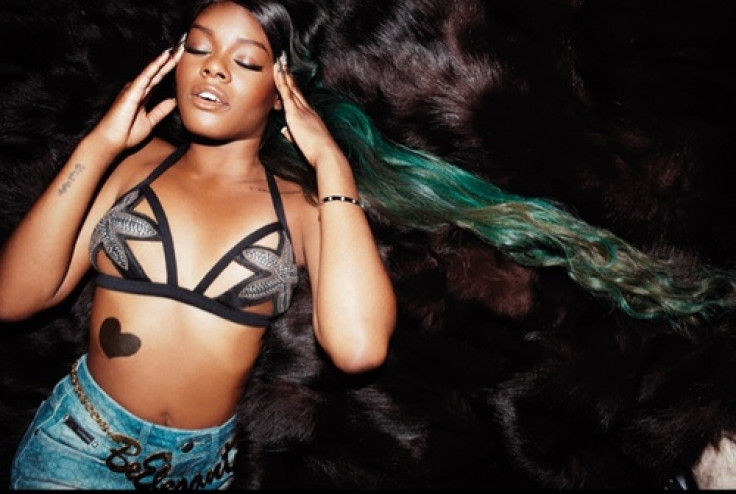 Rapper Azealia Banks has confirmed that she is featuring on an upcoming Beyoncé track for the singer's new album.
"I actually did something for her record in Miami a couple weeks ago. I really didn't want to say it because I didn't want to jinx it. You know how that [expletive] goes.
"It's like, once you do someone's on someone's record, you just have to wait. If they want to use it, they use it. Even the fact that I was considered to rap on a Beyoncé track ..." Banks said on Thursday during an interview with clothing brand ASOS.
Banks is the spokesperson for the brand.
It has also been announced that Beyoncé will be collaborating with Justin Timberlake on her upcoming album. "I've been working with Pharrell and Timbaland and Justin Timberlake and Dream," she told the February issue of GQ magazine.
"We all started in the '90s, when R&B was the most important genre, and we all kind of want that back: the feeling that music gave us."
Last month, rumors circulated that Beyoncé would be working with Timberlake after a source told PerezHilton that when Beyoncé was in a recording studio in New York with her husband, Jay-Z, Timberlake was there as well.
This will not be the first time Timberlake and Beyoncé have collaborated together. In 2007, the pop stars worked together on the single "Until the End of Time," which was featured on his second studio album, "FutureSex/LoveSounds."
For Beyoncé, this new music will be the first since the birth of her baby girl, Blue Ivy, and her last studio album, "4," which was released last year.
"She's got her stuff going. She took the summer to start recording, and now she's in a place where she's ready to start gearing up to reveal her plan. She's already gearing up to get ready to put stuff out," the Dream said in a statement.
© Copyright IBTimes 2023. All rights reserved.