'The Bachelorette' 2019 Spoilers: Hannah Ends Engagement With Winner For This Reason
Spoilers for this season of "The Bachelorette" have been complicated, to say the least.
After Season 15 of the ABC series aired in May, spoiler blogger Reality Steve reported that Hannah Brown would end her installment engaged to contestant Tyler Cameron. That changed earlier this month when the blogger backtracked, reporting that she was actually engaged to her originally reported runner-up, Jed Wyatt.
Now, it appears Hannah is no longer engaged after learning about Jed's relationship he reportedly had while filming the show. Last week, outlets reported that Nashville musician Haley Stevens was in a serious romance with Jed during production. Haley claimed that before filming, Jed told her he just wanted to be in Hannah's "top five" men in order to promote his own music career.
READ: 'The Bachelorette' Hannah's Runner-Up Tyler Defends Her Honor After Nude Date
Post-reveal, Reality Steve reports Hannah has ended her engagement to Jed. As part of a Twitter thread he posted Thursday evening, the blogger wrote, "I can confirm that Hannah broke off her engagement to Jed earlier this week."
While Hannah is said to have ended their engagement, he did report that she and Jed are still "together."
"This isn't a 'don't ever talk to me again' from what I'm being told, but it's also not all rainbows and daffodils either," he explained.
"...My guess is this relationship will be over sooner rather than later... To end an engagement means Hannah has been bothered enough by what's come out. I don't see how Jed gets back in her good graces after this. Nor should he. This is something she will be, and should be, applauded for, & I just don't see them working thru this."
As for inquiries regarding if Hannah will get back together with her runner-up Tyler, the blogger said he's unsure. He wrote, "Who knows if Tyler would even want that. Maybe he'd rather be the 'Bachelor?' I'm not gonna answer for him."
You can read the Twitter thread in full here. Read Reality Steve's full rundown for Hannah's "The Bachelorette" finale here.
"The Bachelorette" airs Mondays at 8 p.m. EST on ABC.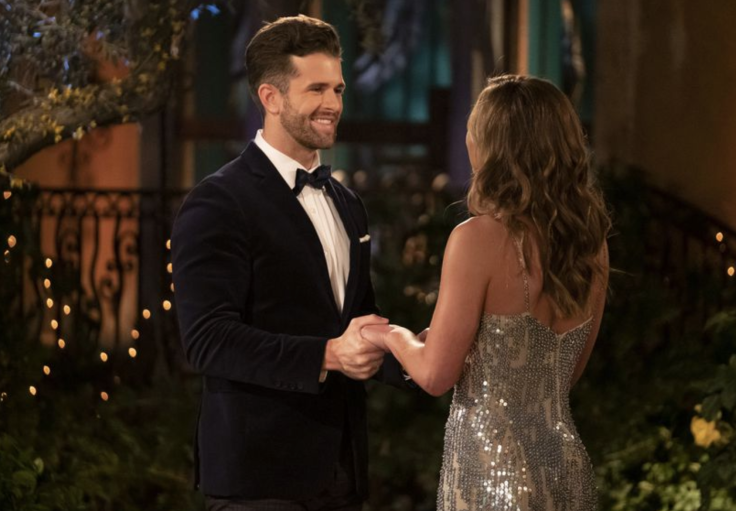 © Copyright IBTimes 2023. All rights reserved.