'The Bachelorette' 2019 Spoilers: Who Is Hannah's Winner? Last Update Before The Finale
Hannah Brown warned viewers during Monday night's "The Bachelorette" special not to believe all of the "rumors" that have been swirling about her Season 15 finale. So, what can fans expect when ABC airs part two of the finale on Tuesday night? Here's what you need to know.
[Warning: This article contains spoilers for the finale of "The Bachelorette" Season 15.]
While Hannah may not be ready to dish on her final pick just yet, last month, spoiler blogger Reality Steve reported that Jed Wyatt would be Hannah's pick instead of fellow finalist Tyler Cameron. He didn't appear to waver in his findings on Monday while tweeting about Jed's less-than-perfect meeting with Hannah's parents during the latest episode.
"All Jed's date confirmed was she knew she was picking Jed and when her family gushed over Tyler and didn't care for Jed, it bothered her. Bc Jed was the guy she knew she was gonna pick and wanted the family approval - and got the opposite of approval," he wrote.
READ: 'The Bachelorette' 2019 Spoilers: Why Peter Weber Won't Be The Next 'Bachelor'
Earlier this month, the blogger reported that Hannah had ended her engagement with Jed following reports he had a girlfriend during filming. She was later said to have called off their relationship completely and filmed their breakup for the finale. According to the blogger's newest tweets, viewers will likely still be treated to these events come Tuesday night's episode.
"Tonight's episode is just going to cover Peter getting eliminated at final 3, then Im assuming a live segment with Hannah & Peter in studio, we get Tyler & Jed meeting Hannah's family, then each of their last dates," he wrote on Monday. "The good stuff ain't coming til tmrw night."
And while Jed's ex-girlfriend, Haley Stevens, claims to have been in a serious relationship with Jed when he left to film the show, Reality Steve said viewers can expect him to "discredit" his ex live on stage. What Jed will say remains unknown, but what is clear is that host Chris Harrison plans to let him tell his side of the story on "After The Final Rose."
"She seems like a wonderful woman but, like, she has her own career in mind too," Harrison told Us Weekly of Jed's ex, adding, "I do want him to have his say."
Part two of "The Bachelorette" 2019 finale airs Tuesday at 8 p.m. EST on ABC.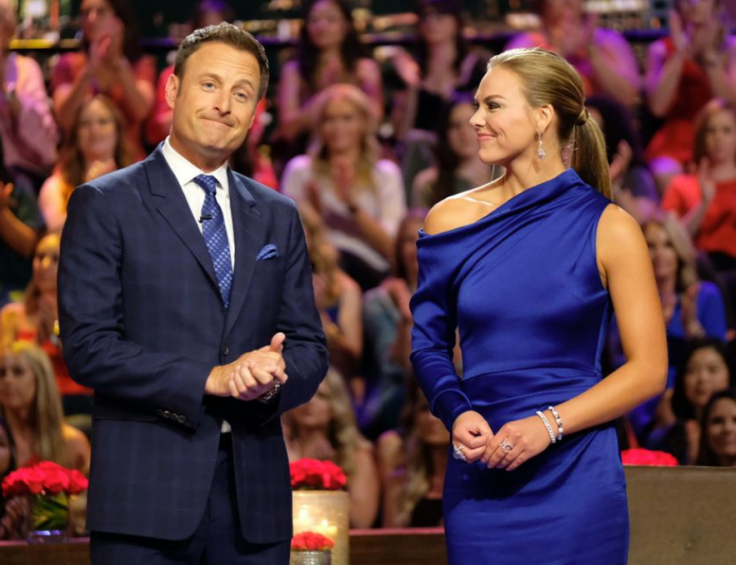 © Copyright IBTimes 2023. All rights reserved.