Bad Mad Men: Almost Nobody Trusts The Advertising Business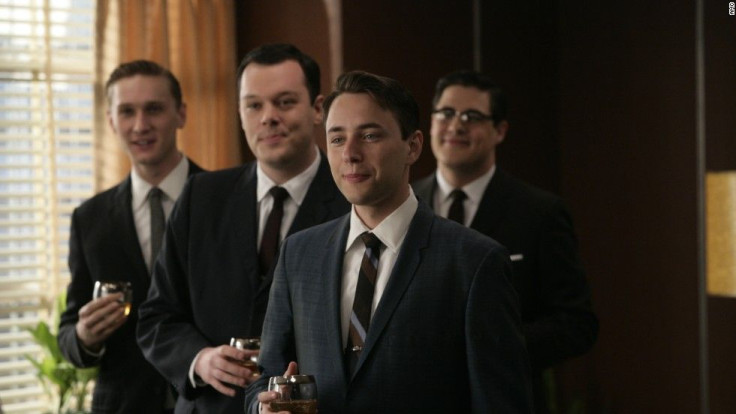 Lawyers and lawmakers, rejoice! There are professions that Americans distrust even more than yours. Research commissioned by the American Association of Advertising Agencies, better known as the 4A's, finds that just 4 percent of Americans think advertisers and marketers behave with integrity.
That dismal percentage was lower than every other category listed on the survey, which included the U.S. Congress (6 percent), the pharmaceutical industry (9 percent), financial institutions (9 percent), and the news media (10 percent). Doctors and their colleagues in medicine were seen as acting with integrity by 30 percent of survey respondents -- second only to the respondents themselves, 74 percent of whom said they practice integrity.
"Not all marketers or agencies treat consumers as if they have knowledge of [the] advertising process," 4A's Chief Marketing Officer Alison Fahey told Advertising Age. "But consumers are savvier than they are given credit for."
One thing consumers don't want, perhaps surprisingly, is sex. Fahey said the use of "gratuitous sex" in advertising made consumers question "the quality of the product and the creative abilities of the marketer."
The survey, conducted in January by the research firm Ipsos OTX, took in the opinions of more than 1,000 people on a number of topics, mostly related to the media and how the survey's respondents consumed it. The results, published in a report titled "Sex, Lies and News," show widespread dissatisfaction and distrust with the media industry as a whole: 48 percent said they trust no news source.
More than two-thirds of the respondents -- 69 percent -- believe media people lie so they can better sell themselves; more than a third -- 38 percent -- said they believe media people lie because they are told to, either by bosses or advisers; 28 percent said they believe they lie because they don't know what they're talking about; and nearly 1 in 6 Americans said they believe the media disseminate lies as part of a larger conspiracy.
Though the results were probably not what 4A's members were hoping to see, its CMO found a way to put a positive spin on them. "If they're paying more attention and are engaged, that's a good thing," Fahey said. "It means people want smart and relevant advertising."
© Copyright IBTimes 2023. All rights reserved.