Barack Obama Memorable Quotes: 10 Inspirational Sayings By Outgoing President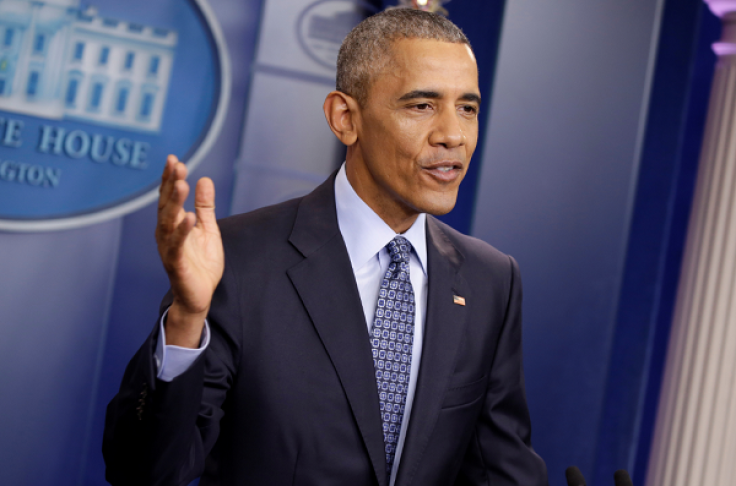 Outgoing President Barack Obama has given the world some inspirational messages since his speech at the Democratic National Convention in 2004 to his farewell address Tuesday. Obama gave his final press conference at the White House, two days before President-elect Donald Trump was scheduled to be inaugurated in Washington, D.C.
Obama is the 44th president and the first African-American president of the United States. As Obama prepares to leave office, here are 10 of his memorable quotes:
"It is absolutely men's responsibility to fight sexism too. And as spouses and partners and boyfriends, we need to work hard and be deliberate about creating truly equal relationships." Obama on women rights
"Today is a big step in our march toward equality. Gay and lesbian couples now have the right to marry, just like anyone else." Obama on same-sex marriage in America.
"If the people cannot trust their government to do the job for which it exists - to protect them and to promote their common welfare - all else is lost." Obama on leadership
"The shift to a cleaner energy economy wont happen overnight, and it will require tough choices along the way. But the debate is settled. Climate change is a fact." Obama on climate change
"We must make sure that people who have the grades, the desire and the will, but not the money, can still get the best education possible." Obama on education
"We need to steer clear of this poverty of ambition, where people want to drive fancy cars and wear nice clothes and live in nice apartments but don't want to work hard to accomplish these things. Everyone should try to realize their full potential." Obama on importance of hard work.
"If we aren't willing to pay a price for our values then we should ask ourselves whether we truly believe in them at all" Obama on values
"The best way to not feel hopeless is to get up and do something." Obama on hope
"Change will not come if we wait for some other person or some other time. We are the ones we've been waiting for. We are the change that we seek." Obama on change
"Americans... still believe in an America where anything's possible - they just don't think their leaders do." Obama on leadership
© Copyright IBTimes 2023. All rights reserved.