Barbara Walters Calls Mary Kay Letourneau's Child Rape Of Vili Fualaau A 'Relationship'
In breathless promos leading up to Barbara Walters' Friday interview with 53-year-old Mary Kay Letourneau and her 31-year-old husband, Vili Fualaau, Walters and other ABC anchors, including Lara Spencer, called the former schoolteacher's rape of the then-12-year-old Fualaau a "relationship" and an "affair." Why the euphemisms, and does that do a disservice to victims of sexual abuse?
"Women pedophiles are rare," Columbia University professor of psychiatry Dr. Rami Kaminski told International Business Times. "There is a tendency to see women as having more interest in relationships. We may not think of this relationship as sexual, like we would if it were a man and a 12-year-old student. Because Letourneau's a woman and she continued to be loyal to him, he to her, it's put in a different bracket."
Kaminski added that it seemed as if the media "didn't know how to handle it."
During the special, which aired as part of ABC's "American Scandal, Investigation Discovery" series, Walters sat down with the pair on the eve of their 10th wedding anniversary. The veteran TV journalist seemed to try to normalize the relationship that began as the sexual molestation of Fualaau, a sixth grader at the time, by the married 34-year-old Letourneau, who also had four children.
Fualaau had first been her student in the second grade. The troubled child, who some say was neglected at home, ended up in her class again in sixth grade. When things started to look suspicious, a friend of Letourneau's husband tipped off police about her contact with her student. In 1997, Letourneau pleaded guilty to two counts of felony second-degree rape of a child, which ultimately landed her in prison for 7 1/2 years and on a registry for sexual offenders.
Spencer and Walters, however, sounded like they were promoting a special about a celebrity marriage rather than a marriage that originated with child rape. They're not alone: Entertainment Tonight was rumored to have paid $750,000 for the rights to film their wedding, Us Weekly reported.
"Mary Kay Letourneau made shocking headlines almost 20 years ago, when she had an affair with then-13-year-old student Vili Fualaau," announced ABC's Lara Spencer. In a separate story, Us Weekly also characterized the relationship as "an affair." "She served 7 1/2 years for her relationship with him," explained Walters, adding later, "You can see what he was attracted to."
"And they're still together," Spencer marveled. "There are people still shocked and disgusted, but they've been married 10 years," said Walters. "They have two teenage daughters who are unfazed. They seem to be OK."
Apparently, Walters' viewers are supposed to be unfazed and OK about it as well -- although she also at times characterized what happened to Fualaau as "child rape."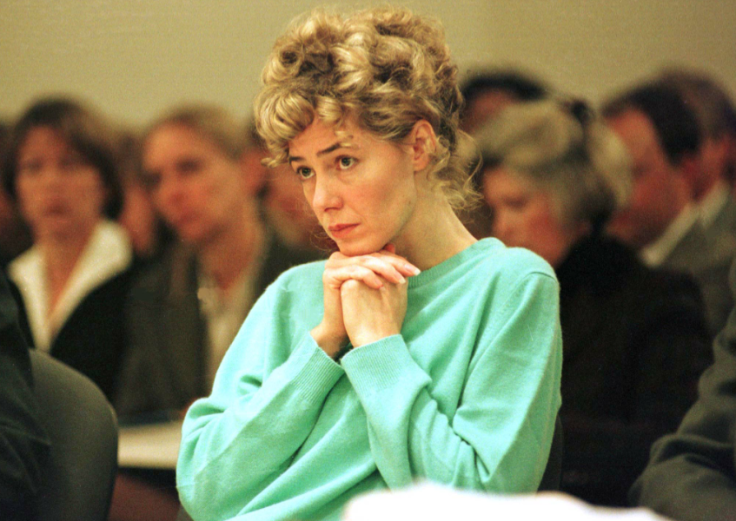 Initially, Letourneau's plea agreement called for six months in prison -- and no contact with Fualaau ever again. Within a month of getting out of prison, Letourneau met up with Fualaau and became pregnant with their second daughter, whom she had in prison. (Letourneau had gotten pregnant with her first child with Fualaau before her first arrest and had the baby while she was out on bail.) Judge Linda Lau sentenced her to an additional seven years for violating the conditions of her plea agreement.
"The reason the media is using this lingo is that, for one, he's no longer a 12-year-old boy. It's something that she's exonerated of by time," said Kaminski. And regarding the longevity of the marriage, he said, "It makes it seem like she loves him, and the sexual exploitation of him, like her commitment to him."
But Kaminski explained that although a 12-year-old can have an interest in sex, there's a reason it's a crime for an adult to become involved with a child. "It's the exploitation of a minor, a preteen, who could in no way have a mature response to her."
When asked about the long-term effects on children who have been sexually abused by adults, Kaminski, who has treated many such survivors, says, "They often feel that they have been used. They feel that they did something to invite it. We have enough ways that we don't forgive ourselves, that for an adult to add to the repertoire of self-loathing -- it's horrible and despicable. Yes, Letourneau paid a price by going to prison. But if you do what she did, you don't really love the person." Letourneau has expressed a desire to be taken off the sexual offender registry so that she can begin teaching again, reports Time magazine.
In 2002, Fualaau sued the Highline School District and Des Moines Police Department for negligence for not recognizing the damaging sexual contact between him and his teacher, arguing that it led to ridicule, depression, alcoholism and difficulty finding a job. A jury rejected his claim, and his case was dismissed.
His feelings don't seem to have entirely gone away. In the Walters interview, Fualaau said, "There's a feeling of hopelessness. Like you can't do anything. Like nobody understands you. You can't talk to anyone. I wish I had had a little bit better guidance through everything. It was really confusing to me."
FOR FREE to continue reading
✔️ Unlock the full content of International Business Times UK for free
offer available for a limited time only
✔️ Easily manage your Newsletters subscriptions and save your favourite articles
✔️ No payment method required
Already have an account?
Log in
© Copyright IBTimes 2023. All rights reserved.