Barneys New York Gaga over Lady Gaga, Unveils 'Gaga's Workshop' Midnight Monday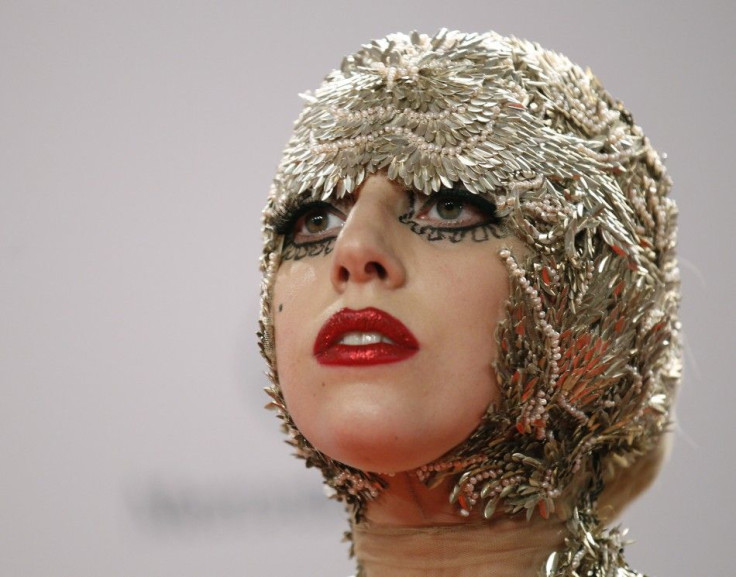 Lady Gaga is ready to turn the holiday season upside down.
The queen of pop will grace New York City with her regal presence as she attends the grand opening of Gaga's Workshop at Barneys New York on Monday night. The madness will be unleashed at exactly 11:59 p.m. Monday and Barneys will remain open all night.
Barneys (@BarneysNY) tweeted the exciting news: GAGA ALERT! @ladygaga will be @BarneysNY tomorrow [Monday] night to open #gagasworkshop w/a ribbon cutting on 60th btwn Mad & 5th. Spread the word... Gaga will be at Barneys at 9:15 p.m.
Barneys is New York's edgiest and fiercest department store. It is no wonder that Gaga is its chosen one.
Gaga's Workshop will feature Gaga-designed windows, a store portico complete with an enormous mouthed doorway, plus eight stations inside that sell all of the Gaga-inspired goodies, according to The New York Post.
The chic NY department store has been sending photographic clues to its Twitter followers as to where to find the Gaga art installations throughout the city. Each of these ornate figures gives a hint at what customers can expect inside the Workshop.
Simon Doonan, Barneys' creative ambassador, gave the Post some hints at what looms behind Barneys' doors.
Location #1: Broadway and Houston Street
SIMON SAYS: Here comes Santa claws!
Location #2: Broadway and 23rd Street
SIMON SAYS: 'Twas the night before Christmas and all through the house, not a creature was stirring, not even a . . . spider?
Location #3: Columbus Circle
SIMON SAYS: Lady Gaga is HEADing home for the holidays . . .
Barneys tweeted Instagram photos of giant Gaga balloons, in the shape of a monster head, a spider, and a clawed hand.
Barneys also tweeted a link to a set of limited-edition flaming-red press-on nails made by Gaga's nail technician, Naomi Yasuda. The set costs $225 but 25 percent of sales will go to Gaga's Born This Way Foundation.
The entire fifth floor men's section of the Madison Avenue flagship store will be converted into a wild and whimsical wonderland of Gaga's creation.
Of course Gaga merits such a fete. She is quite possibly the most imaginative, creative and exceptional icon the world has today.
With the help of Mugler Creative Director and Lady Gaga Fashion Director Nicola Formichetti and artists Eli Sudbrack and Christophe Hamaide Pierson of Assume Vivid Astro Focus, Gaga has dreamed up a fantastical world that only she could.
Gaga's mandate, according to Formichetti, was that the workshop had to be amazing and fun, for kids and for adults. She was very much involved in coming up with the ideas and overseeing the whole process, but I also got her mom, Cynthia, involved, he said in an interview with Women's Wear Daily.
She knew Gaga's favorite chocolates or her favorite books when she was little. We really wanted this experience to be like going through her memories, in a very surreal way. For that, I needed the help of Mrs. Germanotta.
Barneys New York is ecstatic to be working with the venerated artist.
Lady Gaga is a rare cultural phenomenon, not only because of her exceptional talents as a singer, songwriter and performer, but also with regard to her support of equality and individuality and status as a fashion icon, said Mark Lee, Barneys New York CEO.
Partnering with her in this unprecedented collaborative way to create the largest and most all-encompassing holiday theme that Barneys has ever mounted is a thrill. As a New York City landmark, we wanted to celebrate Lady Gaga as a fellow New Yorker and amazing talent.
Barneys NY is located at 660 Madison Avenue.
© Copyright IBTimes 2023. All rights reserved.