Gaga's Workshop at Barneys New York Could Put Santa's to Shame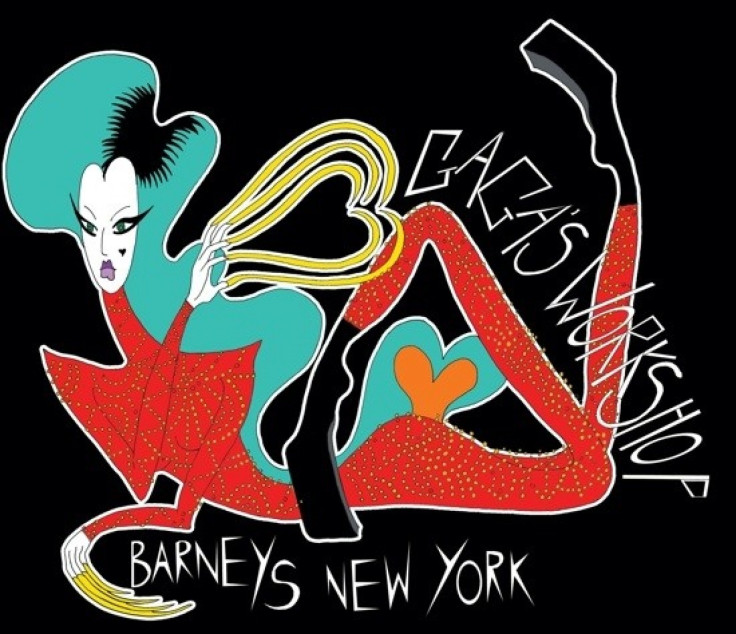 Only Lady Gaga could upstage Santa.
For Barneys New York's Holiday 2011 campaign, the luxury department store announced the launch of Gaga's Workshop - a stunning collaboration with none other than Ms. Lady Gaga herself.
The entire fifth floor men's section of the Madison Avenue flagship store will be converted into a wild and whimsical wonderland of Gaga's creation.
Opening at 11:59 p.m. on Nov. 21, the holiday funhouse will stay open the entire night and through Nov. 22 before the store returns to normal hours.
Of course Gaga merits such a fete. She is quite possibly the most imaginative, creative and exceptional icon the world has today.
With the help of Mugler Creative Director and Lady Gaga Fashion Director Nicola Formichetti and artists Eli Sudbrack and Christophe Hamaide Pierson of Assume Vivid Astro Focus, Gaga has dreamed up a fantastical world that only she could.
One of the features, according to the Daily Mail, will be a giant monster-like Lady Gaga mouth-turned-customer entrance, inspired by the pop sensation's twisted style. Barneys' windows will be transformed into a patchwork of visual installations including music, fashion, astrology, and nature.
The Workshop will feature various products in Gaga's honor all arranged in eight different stations including a candy shop, a gallery, a library, and a jewelry shop. The jewelry shop was created out of an oversized Lady Gaga-turned-spider and a boudoir in the shape of a giant wig, reports NBC.
Gaga's mandate, according to Formichetti, was that the workshop had to be amazing and fun, for kids and for adults. She was very much involved in coming up with the ideas and overseeing the whole process, but I also got her mom, Cynthia, involved, he said in an interview with Women's Wear Daily.
She knew Gaga's favorite chocolates or her favorite books when she was little. We really wanted this experience to be like going through her memories, in a very surreal way. For that, I needed the help of Mrs. Germanotta.
Barneys New York is ecstatic to be working with the venerated artist.
Lady Gaga is a rare cultural phenomenon, not only because of her exceptional talents as a singer, songwriter and performer, but also with regard to her support of equality and individuality and status as a fashion icon, said Mark Lee, Barneys New York CEO.
Partnering with her in this unprecedented collaborative way to create the largest and most all-encompassing holiday theme that Barneys has ever mounted is a thrill. As a New York City landmark, we wanted to celebrate Lady Gaga as a fellow New Yorker and amazing talent.
Barneys will donate 25 percent of proceeds from all items in Gaga's Workshop to Lady Gaga's Born This Way Foundation, a foundation set up by Gaga and her mother Cynthia in an effort to end bullying and promote self-confidence.
Right now, Barneys is promoting the Workshop with the 12 Days of Gaga, an online countdown featuring a different Gaga item each day.
So far, six items have been released, including: a Gaga face cookie ($15), stiletto stocking ($65), Gaga light-up yo-yo ($25), magnetic Gaga dress-up set ($65), Gaga rings ($18), and candy bow lollipop ($25).
Each item is available in limited quantities.
© Copyright IBTimes 2023. All rights reserved.