'Barry' Stars Promise 'Nuts,' 'Surprising' Season 2 Finale
Believe it or not, "Game of Thrones" isn't the only finale airing tonight. After the epic fantasy series ends, HBO's hit comedy "Barry" will wrap up Season 2. Stars Stephen Root and Anthony Carrigan teased an exciting finale.
"Oh, gosh. It's gonna be nuts," Carrigan, who plays NoHo Hank, told International Business Times on Saturday at the Peabody Awards. "That's all I can say. It's gonna be nuts. It's really going to ratchet it up quite a few notches."
Root was equally vague. "It's only been getting worse for poor Fuches. Worse and worse. Perhaps it'll get even worse," he teased on the red carpet.
The actor promised that there would be some twists in the "Barry" Season 2 finale. "We can't say anything about it other than it's as surprising as the first season's [finale]," he told IBT. "This show goes left and right every other show because they're so good at writing twists that are real, that you genuinely don't expect, and it's so fun to play."
Carrigan and Root were accepting the Peabody Award for creators Alec Berg and Bill Hader. The award honors the best storytelling in broadcast and digital media, and Root and Carrigan were there to accept the statue at the ceremony, which was held at Cipriani Wall Street.
"We're representing Bill and Alex so we're just thrilled to be here for them," Root added. "They're thrilled to get the Peabody. They're amazingly honored to be with this group of people. And we're really happy to do that for them. They've written a little something and we're gonna say that."
Root and Carrigan, along with Rightor Doyle (who plays Nick Nicholby) and D'Arcy Carden (who plays Natalie Greer), accepted the award by taking turns reading parts of a statement from Berg and Hader. The speech ended with the quartet (hopefully jokingly) learning that they're not returning for Season 3.
Watch the "Barry" Season 2 finale when it airs Sunday at 10:20 p.m. EDT on HBO.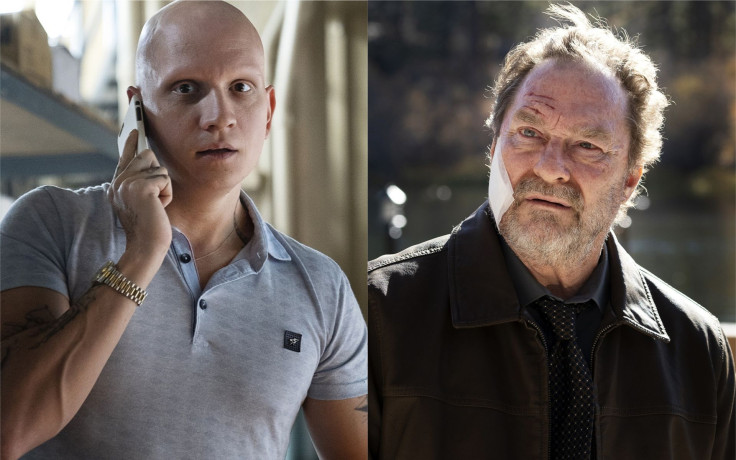 © Copyright IBTimes 2023. All rights reserved.