Bates Family To Announce Pregnancy In 'Bringing Up Bates' Season 3 Premiere; Which Couple Is Expecting?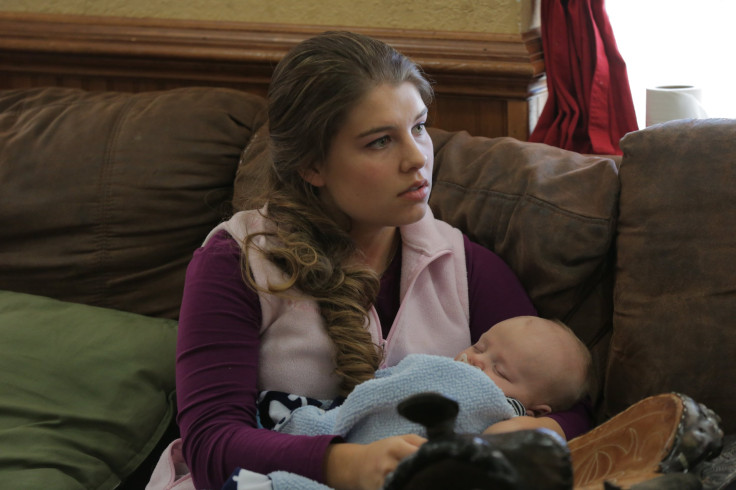 The Bates family is about to get a little bigger. The Tennessee reality family will announce a new pregnancy this week. The twist? Viewers will not know which couple is expecting until the Season 3 premiere of "Bringing Up Bates," which airs Thursday at 9 p.m. EST on UPtv.
"There's another Bates baby on the way!" the promo for the new season teases. So, who could be expecting another baby? Kelly Jo and Gil Bates have 19 children so another one on the way wouldn't exactly be a surprise, but UPtv has revealed it is one of the couple's four children married offspring who is expecting.
Before "Bringing Up Bates" returns, here's who we predict might be welcoming a baby in 2016:
1. Erin and Chad — The Paines welcomed their first child, son Carson, less than seven months ago, so it may be too soon for the couple to be having another baby. Then again, families do tend to grow quickly in the Bates brood. It is worth noting that having another child was not on Erin's 2016 goals list she released New Year's Day.
2. Alyssa and John — The Websters have an almost 8-month-old daughter name Allie Jane. While the Florida-based pair have not announced a pregnancy, some "Bringing Up Bates" fans have noted Alyssa that has been hiding her stomach in recent Instagram shots. Could that be expecting baby No. 2?
3. Michael and Brandon — Viewers have yet to see Michael and Brandon Keilen get married — the couple tied the knot in August 2015 — but they could very well be expecting their first child. Fans will get to see the couple's wedding in the new season.
4. Zach and Whitney — Kelly Jo and Gil's eldest child, son Zach, welcomed the couple's first grandchild in 2014. Could there be a brother or sister on the way for their son Carson? Zach and his wife Whitney recently hinted on Instagram that 2016 may be a big year for them. "We thank God for the many blessings he has blessed us with in 2015 and look forward to what he has in store for us in the future!" they wrote. "He is so good and deserves all the praise as we enter in to 2016."
Which Bates do you think is pregnant? Take our poll below!
© Copyright IBTimes 2023. All rights reserved.