'Bates Motel' Season 2 Spoilers: Shocking New Promo Video Teases Drama For Final 3 Episodes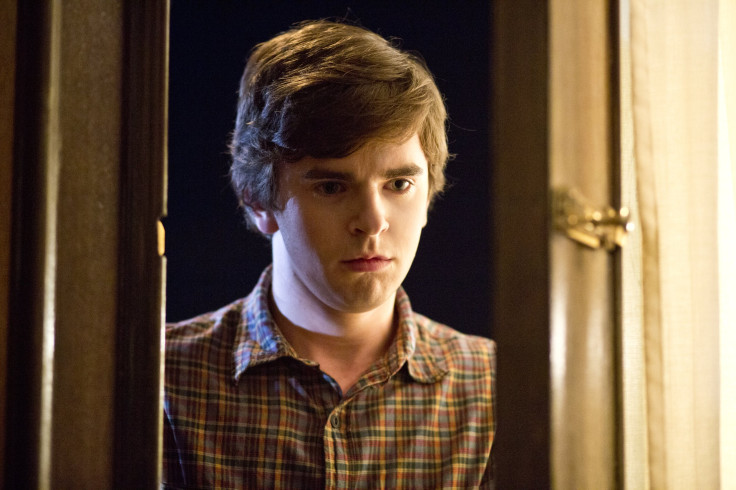 Who is ready for the season 2 finale of "Bates Motel"? Only three episodes remain in the sophomore season of the A&E series, and a brand-new promo video teases shocking drama ahead.
[Click HERE to watch the new promo video on the official "Bates Motel" Facebook page.]
The End Of Norma And Norman's Relationship
"I'm sorry mother, but I am going to do this," Norman tells Norma in the promo video. "And you're not going to stop me."
While this doesn't sound like an unusual sentence that a teenage boy would say to his mother, what makes this shocking is that in the video Norma is on the ground … with Norman pointing a gun at her.
Is Norman going to kill his mother? Or is the gun meant for someone else?
"Bates Motel" fans will have to wait and find out, but the final three episodes of Season 2 will definitely be up and down for the mother and son.
"I love you more than my own life," Norman says to his mother in another clip. And Norma responds "me too." However, another sneak peek at the final episodes shows Norma yelling at her son at the dinner table for bringing up his blackouts.
What Happened To Miss Watson?
In an attempt to keep everyone in town calm, Sheriff Romero jailed another criminal for murdering Miss Watson. But the Sheriff received a jaw-dropping clue in the unsolved case at the end of episode 7 – Norman's semen was found inside her body.
The video shows a flashback to Miss Watson the night that she died. The teacher can be seen wearing lingerie on her bed while a man uses one hand to hold her wrist, and the other on her throat. But the position of his hands don't seem to be hurting Miss Watson … they appear to be pleasuring her.
Do those hands belong to Norman? "Bates Motel" fans know that Miss Watson was with a couple of men before her death, and the police will be digging further into that.
"Did you kill Blaire Watson?" a man questions Norman. But the teen just stares blankly ahead, not answering.
Dylan's Drug Ring
The body count in White Pine Bay is a little out of control. With Zane going head-to-head with Nick Ford, Dylan is in the middle of things. And it looks like Norma wants him to stop all the drama.
"This has to end and you have to do it," Norma says to her eldest son, seemingly referring to the deadly drug business. But it's also possible that Norma could be trying to get Dylan to help her with someone related to Norman.
Another Blackout
"Everybody's mother lives inside them," Norma says as Norman sits in one of his blackout trances. The remark reminds "Bates Motel" viewers of the Season 1 finale, where Norman hallucinated his mother while at Miss Watson's house. Could this be a hint that a deadly new blackout is coming?
Whatever Norman's deal may be, his potential involvement in Miss Watson's death will definitely catch up to him. The final moments of the trailer show Norma running across a street with oncoming traffic, and Norman blindfolded in a car with a mysterious man.
Only three episodes in Season 2 of "Bates Motel" remain. Episode 8 of "Bates Motel" will air on A&E on April 21 at 10 p.m.
[Click HERE to watch the new promo video on the official "Bates Motel" Facebook page.]