'Bates Motel' Season 3 Spoilers: 4 Theories About Annika's Mysterious Flash Drive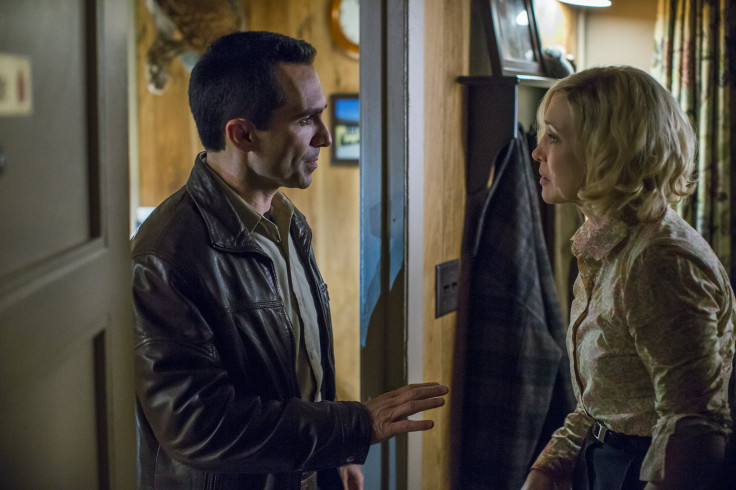 The mysteries on A&E's "Bates Motel" keep stacking up. Right now the town of White Pine Bay has two open murder cases. But who killed the women is not the big question on the minds of fans. Instead, many are wondering about the contents on the password-protected flash drive that Annika (Tracy Spiridakos) gave Norma (Vera Farmiga).
In episode 3, Annika returned to the Bates Motel suffering from a gunshot wound. The tenant collapsed into Norma's arms and pressed a bloody flash drive into her hands.
"Do something with it," Annika told Norma. "It's important. This is for you and your son."
Norma hid the device when the police finally arrived. After Sheriff Romero's (Nestor Carbonell) interrogation of Norman (Freddie Highmore) the week before, Norma didn't feel that it was necessary to get Romero involved. However, after talking to Arcanum Club president Bob Paris (Kevin Rahm), the White Pine Bay sheriff ultimately figured out that Annika had an important clue on her at the time of her death.
He ransacked Annika's motel room looking for a possible clue, but came up empty. But he wasn't the only one searching – two armed men broke into the motel office to look for the flash drive. Dylan (Max Thieriot) managed to scare them off in episode 4, but they promised they'd be back.
With Norma and Dylan unable to retrieve the information on the flash drive, the device is currently hidden in an outlet timer at Dylan's farm. Six episodes remain in the third season of "Bates Motel," and fans are bound to find out the information on it by the end – but until then, we've got some theories about what could be on the flash drive:
1. The New Highway
Norman had confessed to Annika that he was worried about the motel losing business because of the highway being built. Although he and Annika had only just met, the pair developed a close friendship pretty fast. If Annika had stumbled across information about illegal operations surrounding the highway, then she could have swiped it for the Bates family.
2. The Town Drug War
What if Annika found information that the White Pine Bay authorities were in on the local drug business? Fans already know Romero's involvement in the weed industry, and it seems like other higher-ups play a role in it as well. Things like the highway could be getting built with drug money.
3. Bob Paris
Putting aside his crazy sexual fetishes, the Arcanum Club president is a very sketchy man. He doesn't appear to enjoy cooperating with the authorities, and acts as if he has a right to do whatever he wants around town. Viewers learned this week that he doesn't care if his preferences inside the bedroom get aired out – but he does seem bent on keeping something a secret. Could it have something to do with the dead bodies piling up? Is the old sex trafficking plot going to get brought up? Or is White Pine Bay holding another dark secret? Norma has yet to interact with the new character, but we're sure it's coming.
4. A Deadly Secret
What if someone knows that Norman killed Blaire Watson (Keegan Connor Tracy)? The town is known for keeping secrets, and someone could be holding onto the information to use at a later time. Or the flash drive could somehow relate to Bradley (Nicola Peltz). "Bates Motel" fans will remember that her father was killed in Season 1, and that she killed his old business partner in Season 2 as revenge. The whole ordeal started a drug war, and Bradley skipped town. The character is set to return this season, and right now viewers don't know how she'll fit into the story.
What do you think is on the flash drive? Tweet your thoughts to @AmandaTVScoop.
© Copyright IBTimes 2023. All rights reserved.
FOLLOW MORE IBT NEWS ON THE BELOW CHANNELS