'Bates Motel' Season 3 Spoilers: Creator Teases The Return Of Bradley And Her 'Journey'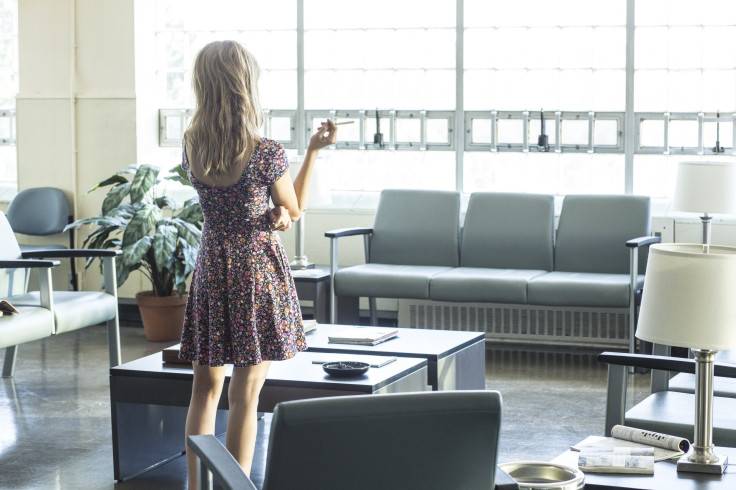 White Pine Bay problem child, Bradley (Nicola Peltz), is back on "Bates Motel"! The teen had a rough second season -- attempting suicide in the premiere and killing Gil (Vincent Gale), the man she believed to be responsible for her father's death. She ran away early in the season with help from Norman and Dylan, and townspeople suspected she committed suicide after finding a note. She'll return home in Season 3, but things are not going to pick up where they left off.
Viewers will remember that Norman (Freddie Highmore) was head over heels for Bradley, but the feelings weren't mutual. Bradley developed a "thing" for Norman's brother, Dylan (Max Thieriot). And although Dylan didn't pursue anything with Bradley, his relationship with Norman became strained because of it. However, the brothers banded together to help her escape town.
"It's not what you'd expect it to be," co-creator and executive producer Kerry Ehrin told International Business Times about Bradley's return during a press call. "We get to see what Bradley has been through since we last saw her, which was pretty daunting and she's kind of on a journey of her own on returning to White Pine Bay."
"Bates Motel" fans definitely don't know what kind of trouble Bradley has been in since her disappearance, but things in town certainly turned sour after her departure. Because nobody linked her to the murder of Gil, the members of the drug gang for which Gil worked suspected their rivals had taken out a hit on him. As a result, the two feuding dealers in town launched a deadly drug war that lasted all season. By the time the finale rolled around, the leaders of each group had died -- and Sheriff Romero (Nestor Carbonell) had seemingly asked Dylan to fill the void in the local drug industry.
Ehrin wouldn't reveal any more about what's in store for Bradley this season, but she did tease that it "does not directly intersect with Dylan."
"Bates Motel" Season 3 premieres on A&E Monday, March 9, at 9 p.m. EDT. Are you excited to see Bradley return? Tweet your thoughts to @AmandaTVScoop.
© Copyright IBTimes 2023. All rights reserved.
FOLLOW MORE IBT NEWS ON THE BELOW CHANNELS