'Bates Motel' Season 3 Spoilers: Norma And Romero Heat Up In Episode 7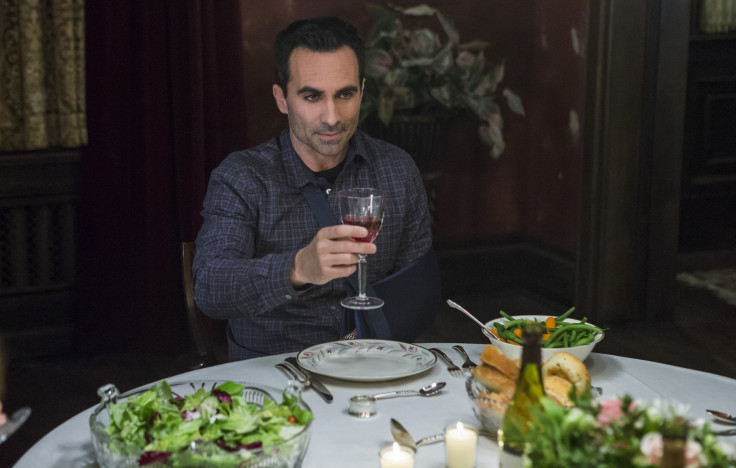 Norma (Vera Farmiga) and Sheriff Romero (Nestor Carbonell) shippers almost got a kiss during episode 7 of "Bates Motel." The pair have definitely had their ups and downs since first meeting in Season 1, however they seem closer than ever to developing a romantic relationship in Season 3.
A few weeks ago Romero helped Norma out by setting up a meeting with Bob Paris (Kevin Rahm) to discuss the contents of the flash drive. Now it was Norma's turn to aid Romero. The Sheriff finally took a look at the mysterious flash drive and discovered that his mother's name was on one of the files. A closer inspection revealed that his father, who is in prison, set up the whole ledger for Bob Paris. Since his wife died of suicide over 20 years ago, he was using her name to profit off of the town's drug trade. Needless to say, this didn't sit well with Romero.
Upset that his mom's good name was being tarnished by his father's criminal acts, Romero paid his dad a visit in jail. When he couldn't resolve the situation, he ended up drunk at a local bar. With no one else to call, he phoned Norma and asked her to drive him home.
Instead of driving Romero home, Norma took him back to the motel. She set him up in a room and promised to bring back dinner. But it looked as if Romero didn't want her to go. As she sat on his bed, the pair somehow ended up holding hands. A drunk Romero pulled Norma close to him and it looked as if they were going to kiss … but Norma pulled back at the last second. But although a kiss didn't occur, Norma and Romero shippers got something else – a confession from the Sheriff.
"I think you're beautiful," he told her.
Norma brushed off his words, telling him that he was drunk and not going to like that he said that in the morning. "Probably," Romero replied.
That wasn't the only relationship heating up in episode 7. Dylan (Max Thieriot) asked Emma (Olivia Cooke) if he could take her out for dinner to thank her for helping with Norman (Freddie Highmore) the night that Norma left. Although Emma is dating Norman, she accepted the invitation from his brother. Unfortunately they didn't get their night out. Norma pleaded with Dylan to have a family dinner and told him to bring along Emma.
The two didn't get alone time, but something did change between them. After finding out that Emma's condition was getting worse, Dylan accepted an offer from Chick (Ryan Hurst) to run some guns. The gig paid $25,000 and Dylan needed $20,000 to move Emma's name up on the donor list to get a lung transplant.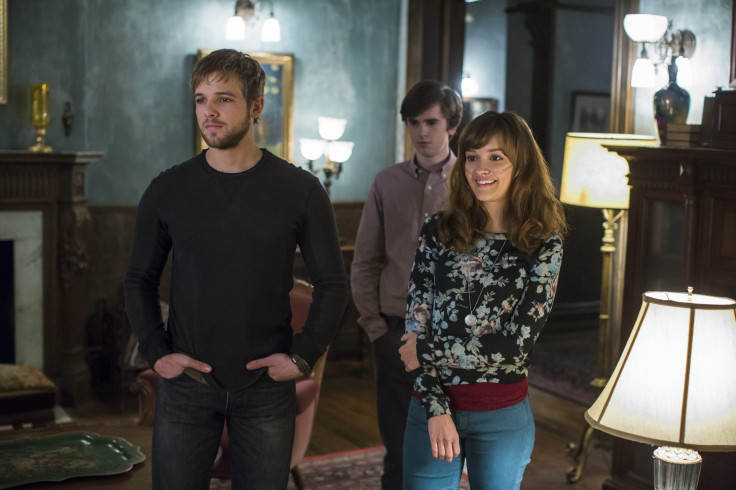 What relationship are you rooting for on "Bates Motel"? Tweet your thoughts to @AmandaTVScoop.
© Copyright IBTimes 2023. All rights reserved.