'Batman' Star Christian Bale Should Be Embarrassed, Chinese Official Says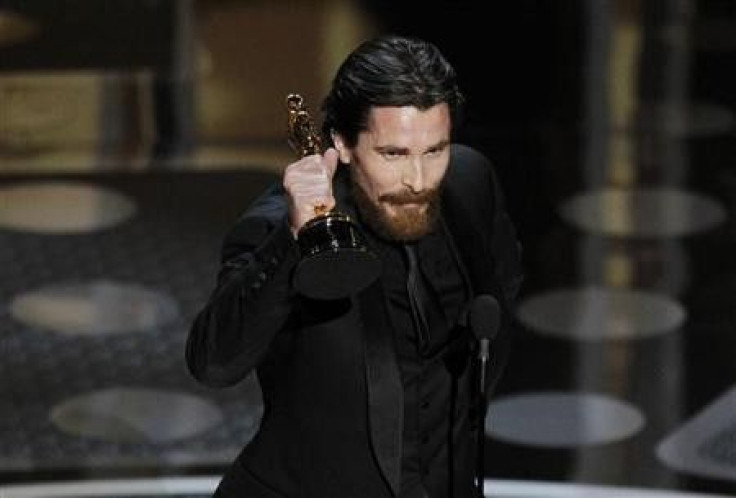 Batman star Christian Bale should feel embarrassed for trying to visit a prominent Chinese human rights activist detained in his home in eastern Shandong Province while he promoted his latest film, a government spokesman said Wednesday.
Bale was roughed up last week by government-backed guards while trying to visit activist Chen Guangcheng; a CNN crew that accompanied Bale caught the encounter on tape, CBS News reported. Bale was in China at the invitation of director Zhang Yimou to attend the opening ceremony of the film The Flowers of War, his latest film, which has been submitted for an Oscar by China.
Asked whether the publicity has been embarrassing, Foreign Ministry spokesman Liu Weimin thought the actor should feel embarrassed, not China.
He was not invited to create a story or shoot a film in a certain village, Liu said. I think if you want to make up news in China, you will not be welcome here.
Bale was attempting to visit Chen, a blind legal activist who has been under house arrest for the past 15 months for upsetting local Communist party officials by exposing a program of forced abortions and sterilizations as part of China's one-child policy, The Daily Telegraph reported. Chen was given a four-year prison sentence in 2006 for damaging property and organizing a mob to disturb traffic. He denied the charges.
Chen's phones and Internet lines have also been cut, in order to keep visitors away, and a 200-strong army patrols the perimeters of his village round the clock.
What I really wanted to do was to meet the man, shake his hand and say what an inspiration he is, Bale said. I'm not being brave doing this. The local people who are standing up to authorities and insisting on going to visit Chen and his family and getting beaten up for it, and my understanding, getting detained for it and everything. I want to support what they are doing.
Hundreds of Chinese dissidents and human rights activists have attempted to visit Chen since he was released from prison, though none have been able to do so, the Los Angeles Times reported. Both United States Secretary of State Hillary Clinton and U.S. ambassador to China Gary Locke have called for Chen's release.
Bale's latest movie, The Flowers of War, a Golden Globe-nominated Chinese film, premiered last Sunday. In it, Bale plays an American drifter who poses as a priest to save the lives of a group of Chinese schoolgirls during Japan's occupation of China before World War II.
© Copyright IBTimes 2023. All rights reserved.