'Beauty And The Beast' Renewed Or Canceled? Crew Member Claims Cat And Vincent Will Return For Season 4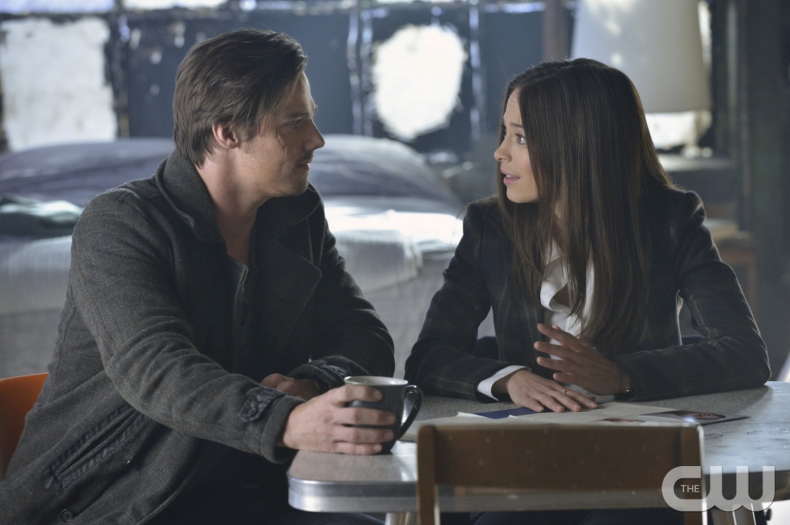 UPDATE: The CW officially announced that "Beauty and the Beast" was renewed for Season 4, and Season 3 will premiere Thursday, May 21 at 8 p.m. EST, TV Line reports.
"Beauty and the Beast" was not among the shows that the CW renewed last month, but that doesn't mean it was canceled. A report from Playback, a Canadian trade magazine, claims that the TV drama was renewed for Season 4 – but no one has told the actors.
So will CW viewers get to watch Cat (Kristin Kreuk) and Vincent's (Jay Ryan) love story continue? Playback reports that both "Beauty and the Beast" Season 4 and "Reign" Season 3 have gotten the greenlight and will return to Canada to film next year. While it was confirmed that "Reign" was picked up in January, the fate of "Beauty and the Beast" seemed to still be undecided. When fans tweeted the report to actor Austin Basis -- he plays J.T. Forbes on "Beauty and the Beast" -- had no idea if the report was true.
However, the show's costume designer, Catherine Ashton, was ready to confirm the reports. According to Ashton, the show has been picked up for 13 episodes, but the network hasn't made the official announcement yet.
"Beauty and the Beast" is considered a bubble show, meaning that renewal isn't guaranteed or impossible. However, the rumors of renewal seem a little odd when the show still hasn't set a Season 3 premiere date. CW President Mark Pedowitz said that the show would premiere in May or June, according to the Hollywood Reporter.
Fans know the odds of renewal aren't necessarily in their favor. "BATB" hasn't had great ratings, with only 760,000 viewers for the Season 2 finale. Plus, the episode order for Season 3 was shorter than the typical 22. On the upside, "Beauty and the Beast" just won the People's Choice Award for Favorite Network Sci-Fi/Fantasy TV Show, and Kreuk won for Favorite Sci-Fi/Fantasy TV Actress. It's also one of only a few programs on the CW's summer schedule, so the network may consider a small audience to be better than no audience at all.
While a confirmation from a "BATB" crew member is a step in the right direction, it seems many fans on Twitter want to wait for confirmation from the CW before they get excited about a potential fourth season. They don't want to be disappointed if the "Beauty and the Beast" renewal turns out to be just a rumor.
Viewers still have "Beauty and the Beast" Season 3 to look forward to. While the upcoming installment doesn't have a premiere date, some spoilers about a certain engagement have made fans very excited.
© Copyright IBTimes 2022. All rights reserved.