'Beauty And The Beast' Season 3 Spoilers: Is Catherine Engaged? New Twitter Photo Rumored To Reveal Major Plot Point [POLL]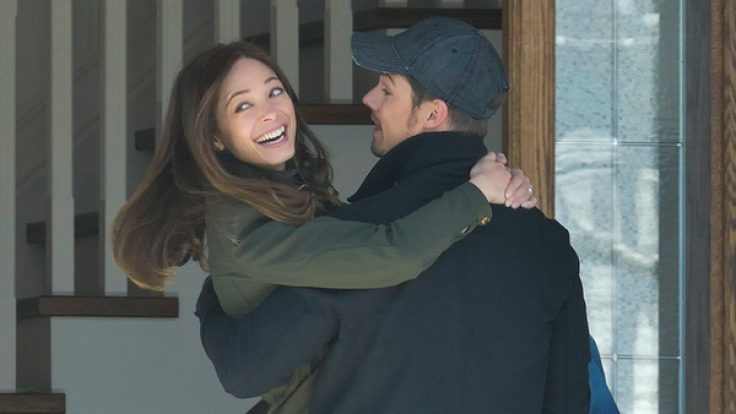 Someone on the set of "Beauty and the Beast" Season 3 is about to get in trouble. Actor Pat Mastroianni was visiting the set of the CW drama and accidentally tweeted a spoiler, Spoiler TV reports. Mastroianni posted a picture of the series' lead Kristin Kreuk wearing an engagement ring, then quickly took it down and replaced it with one that cropped out Kreuk's left hand.
However, "Beauty and the Beast" fans were too quick for Mastroianni. They quickly saved the picture and reposted it.
Mastroianni, known for his role in the Degrassi series, has not commented on the photo since he edited the original. However, the real question is if the ring belongs to Kreuk or her character. Kreuk has reportedly been dating "Resurrection" actor Mark Hildreth for several years. Yet Kreuk also appears to have been through hair and makeup. If she's in costume, then someone gave her character, Catherine, a ring. Could Vincent (Jay Ryan) pop the question in Season 3?
It's hard to say, because no one knows what's happening in the upcoming season, and a return date for "Beauty and the Beast" has not been set yet. At the end of last season, Cat and Vincent had been offered positions on a secret government team to investigate people who'd been altered by science, like Vincent. They didn't make a decision on the job, but they were clearly together at the end of Season 2. They even got a taste of married life when they went undercover in suburbia last year. While the mission didn't go the way they'd planned, maybe their relationship has been better ... or the ring could be part of another job.
Should Cat and Vincent get married? Take the poll!
© Copyright IBTimes 2023. All rights reserved.