Beginning Of The End For ChatGPT? FTC Launches OpenAI Probe; Altman Disappointed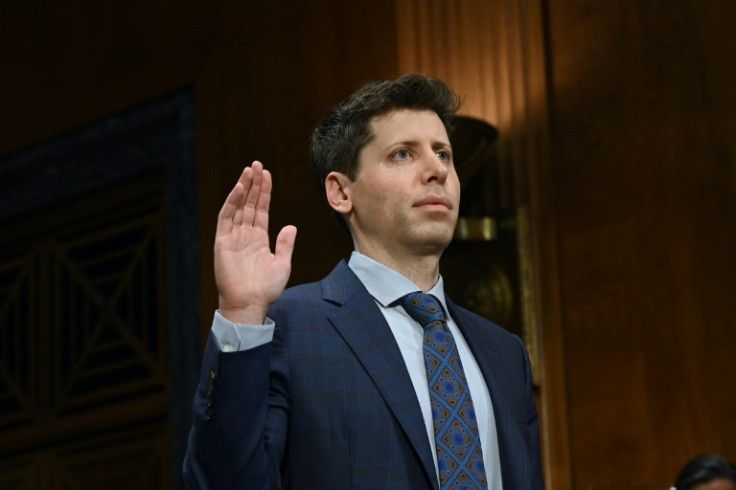 KEY POINTS
The regulator ordered OpenAI to suspend "document destruction" procedures
CEO Altman says it's "disappointing to see the FTC's request start with a leak and does not help build trust"
Sarah Silverman and two others sued OpenAI earlier this month for copyright infringement
The Federal Trade Commission (FTC) has launched a probe into ChatGPT maker OpenAI over possible violations of consumer protection law.
OpenAI has been ordered to schedule a phone meeting with FTC counsel "as soon as possible" to discuss whether the AI industry leader engaged "in fair or deceptive privacy or data security practices" and if its practices have risks related to "harm of consumers, including reputational harm," according to a civil investigative demand (CID) letter sent to the company, which the Washington Post first published.
The regulator noted that OpenAI must suspend "document destruction" procedures and should not "take other measures to prevent the destruction of Documents on Your possession, custody, or control." The FTC said all documentary materials used in preparing responses to the CID should be retained.
OpenAI was also told to describe "in detail" how it trained each of its large language models (LLMs), specifically how it obtained data to train the models, such as by purchasing information from third parties or by "scraping."
Aside from OpenAI's training processes, the FTC also wants the Microsoft-backed company to provide the names of all individuals working on its LLMs, as well as details on its risk management practices.
The FTC also sought descriptions of ChatGPT's "capacity to generate statements about real individuals that are false, misleading, or disparaging."
The FTC's investigation came just days after comedian Sarah Silverman and two other authors filed a lawsuit against OpenAI, accusing the ChatGPT developer of using their books to train its AI models without their permission.
OpenAI CEO Sam Altman commented on the FTC's latest move, saying it was "very disappointing to see the FTC's request start with a leak and does not help build trust." He added that OpenAI was "confident" it was abiding by the law and will cooperate with the regulator.
Altman said the company has been transparent about the limits of its technology, adding that OpenAI protects user privacy and specifically designs its systems "to learn about the world, not private individuals."
There have been concerns about various risks associated with the popular chatbot. Earlier this month, a Twitter user, whose account has since been suspended, reportedly claimed he generated five unique Windows 10 Pro activation keys using ChatGPT. Some observers noted that ChatGPT-generated keys only allow for installation, not activation.
A U.S. lawyer grabbed headlines in June after he used ChatGPT to prepare a court filing. The chatbot produced non-existent cases and rulings that the New York-based attorney had to apologize for. "I simply had no idea that ChatGPT was capable of fabricating entire case citations or judicial opinions, especially in a manner that appeared authentic," he said in a court filing.
The U.S. House of Representatives has since restricted congressional use of ChatGPT, stating that only the paid version of the chatbot was authorized for use, and the LLM can only be for "non-sensitive data."
Altman and several company executives have recommended that the AI sector needs a regulatory body similar to the nuclear power regulator International Atomic Energy Agency (IAEA). He also appeared before lawmakers earlier this year to express OpenAI's desire and commitment to regulation of the fast-evolving industry.
© Copyright IBTimes 2023. All rights reserved.