'Bel-Air': 'Fresh Prince' Spinoff Drops Its First Full-Length Trailer [Watch]
KEY POINTS
"Bel-Air" is set to premiere on Peacock on Feb. 13
The reboot appears to be darker than the original series, which starred Will Smith
The trailer shows the lead character involving in a serious fight
Peacock dropped a trailer of "Fresh Prince" spinoff series "Bel-Air" on Monday, giving fans a peek at why Will, played by Jabari Banks, moved out of Philadelphia and relocated to the posh residence.
The reboot of the hit 1990s sitcom, starring Will Smith, is set to premiere on Feb. 13 on the streaming service and it appears to be darker than the original series. While "The Fresh Prince Of Bel-Air" gave Will an easier time to settle in his new environment, the spinoff is expected to be more dramatic as it delves deeper into racism and diversity.
The three-minute trailer opens with a voice-over saying "This town will try to make you forget who you are or where you came from. Don't let it do that."
The video goes on to show Will greeting his aunt Vivian (Cassandra Freeman) and cousin Hilary (Coco Jones) after stepping inside the mansion.
"Ten years is a long time," Will tells his aunt before becoming absorbed in the grandiosity of his new home.
With the help of Hilary, Will changes into a smart suit and greets his uncle Philip (Adrian Holmes) while at a party in the estate.
"Glad you're safe. We'll talk later," Phillip tells Will in a stern tone.
Will also reconnects with his cousin Carlton (Olly Sholotan), who tells him, "I hope one day we can talk about why you're really here."
The trailer then shows flashbacks of Will getting involved in a serious fight while inside a basketball court. He is shown shooting a gun into the air and cops pinning him down to the ground. It also shows Will sitting inside a jail cell and being threatened by an unidentified man in another cell.
"Now, some bad man from Philly, he wants to deal with you," Phillip says.
Smith also shared the full trailer of "Bel-Air" on his YouTube page.
The reboot was inspired by a 2019 viral fan film, also called "Bel-Air," created by Morgan Cooper, who is now the director, co-writer and executive producer of the spinoff series.
"With this dramatic reimagining, we wanted to create a show that stands on its own while honoring the spirit and innovation of the original series," Cooper earlier said, reported Today.
"Because 'Bel-Air' is a drama, we're able to really peel back the layers of these characters and themes in a way that you simply couldn't do 30 years ago in the half-hour sitcom format. We're able to go have tough conversations that challenge perspectives. At its core, 'Bel-Air' is a celebration of the black experience through the perspective of a family," Cooper added.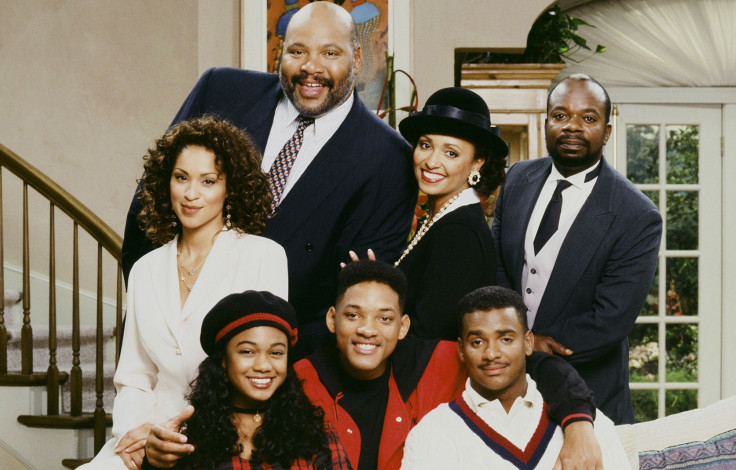 © Copyright IBTimes 2023. All rights reserved.