Bella Thorne Confirms Tyler Posey Breakup, Says She And Charlie Puth Are Just Friends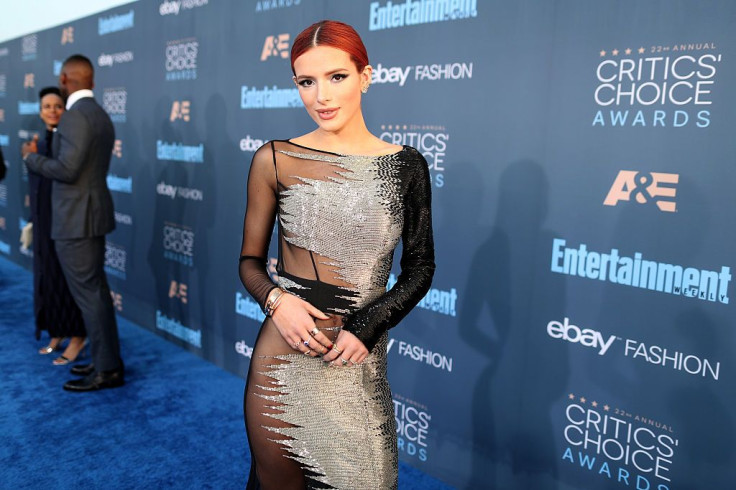 Bella Thorne has set the record straight about her love life. The "Famous In Love" took to Twitter to address speculations, saying she is single.
"Ty and I have broken up for like two weeks," Thorne said, referring to "Teen Wolf" star Tyler Posey. "And Charlie [Puth] and I aren't dating. We are friends. That article was written forever ago."
Thorne cleared the air after Puth posted several tweets about his closeness to the actress and how he did not know that she and Posey were still together. Puth and Thorne have been spotted spending time together, although they both say they are not in a relationship. An interview Thorne did several weeks ago, where she mentioned her relationship with Posey, prompted Puth to share his side of the story. The article, however, was not released until Posey and Thorne had already called it quits.
"No one should have their heart messed with like this, and I'm not going to be in the middle of it," Puth said, adding, "I don't know Tyler personally, but I know he shouldn't be treated this way."
Many found Puth's decision to share his side on Twitter bizarre, including actress Keke Palmer. The "Scream Queens" star weighed in on the drama. The actress quoted one of Puth's tweets and added her two cents, saying: "Why couldn't you have just texted @bellathorne in private if you were confused?" Thorne appears to be agreeing with Palmer as she retweeted the message.
Meanwhile, this is the first time Thorne addressed her breakup with Posey, although she did hint that they were no longer together in a cryptic tweet. "I love you but I need another year alone," the actress said on Dec. 18.
Thorne and Posey started dating in September, shortly after the actress confirmed that she and Gregg Sulkin have parted ways after a year together.
© Copyright IBTimes 2023. All rights reserved.